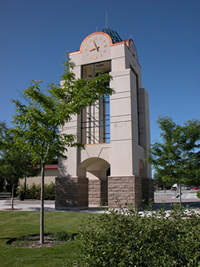 The GBC Faculty Handbook was formerly a series of photocopies from various sources bound in a binder. Because the pages inevitably became dated and obsolete over time, the printed handbook has been replaced with the links opposite, which should remain current.
Some of the documents linked to opposite require MS Word. PDF files require the Adobe Reader plugin for your browser, available free from Adobe.
If you discover a non-working or dated link on this page, please contact GBC's webmaster.

1

GBC Resources
2
GBC Information
3
Personnel Policy for Faculty

(PDF, NSHE Title 2, Chapter 5)

4
Professional Staff

(PDF, NSHE Title 4, Chapter 3)

5
Intellectual Property, Research, and Entrepreneurial Activity

(PDF, NSHE Title 4, Chapter 12)

6
Tenure
7
Faculty Workload Policy

(GBC Policies & Procedures, Section 5.21)

8
GBC Strategic Planning
9
Travel and Purchasing Information
10
GBC Policies & Procedures