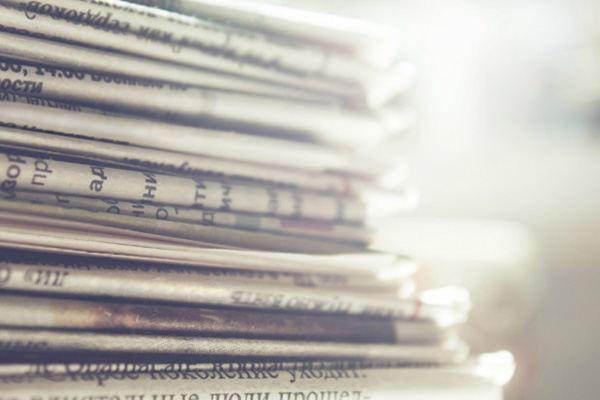 Degree Helps Advance Life-long Dream
GBC Biological Sciences student, cancer survivor pursues career in medicine
Smokey Chrisman recalls being a sophomore at Eureka High School in 1992 when she first realized she wanted to pursue medicine.
"I was in car accident that same year. After routine x-rays, doctors discovered there was a tumor on my left shoulder," said Chrisman, now 40, pursuing the biological sciences bachelor's degree at GBC.
After undergoing tests, all results said the tumor was benign.
The following year, Chrisman relocated to Washington State where she attended a vocational high school, receiving her certified nursing assistant credentials alongside her high school diploma.
After graduating from high school and giving birth to her first child, she immediately enrolled in classes to continue her education.
"I was a traditional student back then. There was no question if I would attend college and pursue medicine. I knew it was my destiny."
While in her second semester of college, Chrisman began to feel pain in her left shoulder.
She learned the mass located in her shoulder had turned into a cancerous tumor during her pregnancy, and it was beginning to spread rapidly.
Doctors speculated a hormone produced during pregnancy led the tumor in her shoulder to turn cancerous.
She was diagnosed with an osteosarcoma, a rare form of bone cancer.
After undergoing her first surgery and chemotherapy, doctors said she had a 40 percent chance of survival. Smokey spent the next 10 years in and out of doctor offices.
"I underwent a total of nine surgeries in 10 years in-order to keep movement in my arm."
In that time period, Chrisman continued to work in the medical field while battling and eventually overcoming the disease.
"I started at the bottom of healthcare. After working as a CNA, I later became an EMT. I did that for many years. In-fact, I was an employed EMT-I undergoing six of my nine surgeries," Chrisman explained.
After her ninth surgery, doctors decided she was well enough to go back to school.
In 2005, Smokey received her associate of applied science degree in medical
assisting from Kaiser University online.
She then worked as a medial assistant in Elko for several years before deciding she wanted to pursue more education.
"Being a medical assistant wasn't something I felt O.K. doing for the rest of my life. I wanted a bachelor's degree that would allow me to pursue more in medicine. When the biology program came about, I said, sign me up."
Today, Chrisman is three semesters away from graduating with her bachelor's degree.
"I am starting to see the light at the end of the tunnel, and it all feels worth it," she said.
Her next goal is to become a physician assistant.
Chrisman says she has researched quite a few physician assistant schools, however; the new physician assistant program at the University of Nevada, Reno appeals to Chrisman for certain reasons.
"The program is seeking rural Nevada women applicants. Not only rural applicants, but specifically applicants who want to return to practice in rural Nevada, like me."
Chrisman is a dedicated student, spending about eight hours per day on-campus, where she also works as a biology tutor.
"She's a very hard working student," said Biology Professor David Freistroffer. "Our bio degree is very appropriate for students like Smokey who have experience in medicine and want to go into something similar to a physician assistant program, which often require extensive clinical work experience."
When Smokey shares her story, she likes to remind others that going back to school is possible even for the most non-traditional students.
"I am a mother, grandmother, cancer survivor and college student," said Smokey. "If my story can inspire even one person, it's worth being told."
For more information about the biological sciences degree program, contact David Freistroffer at david.freistroffer@gbcnv.edu.

For More Information Contact
Kayla McCarson
Marketing/Social Media Specialist, Student Services
E-mail: kayla.mccarson@gbcnv.edu 
Phone: (775) 753-2105
Why Great Basin College
Great Basin College wants to be your choice for higher education. GBC offers associate and baccalaureate level instruction in career and technical education and academic areas. About 3,800 students are enrolled online from across the country and on campuses and centers across 86,500 square miles, two time zones, and ten of Nevada's largest counties. We border Arizona, Oregon, Idaho, Utah, and California. We are GBC!