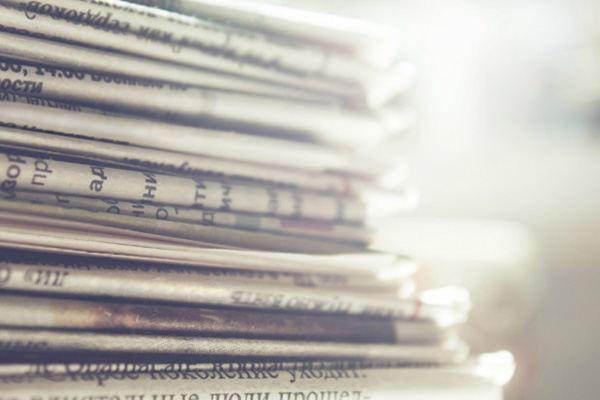 What GBC Students Need to Know
5 Things to Know About Your Fall Semester at GBC Elko Campus & Beyond
1. There is still time to register and enroll
GBC allows students to enroll in traditional courses throughout the first week of classes unless the class is full. After the first week, students will need the instructor's permission. Don't forget, GBC offers a variety of Late Start classes with start dates that begin in September and October. GBC Continuing Education offers a variety of non-credit classes throughout the year, which include, but is not limited to, classes in Creative Writing, Watercolors, Concert Choir, and national and international travel opportunities.
2. Take part in Welcome Back Week activities
The GBC Student Government Association is hosting events Monday through Thursday the first week of class on the Elko campus. Get to know your classmates and SGA Officers, while enjoying a FREE bite to eat. Please have your Student I.D. with you.
Monday, Aug. 31: Breakfast Bolt:
Before or in-between class, swing by the clock tower, beginning at 7 a.m. for the Breakfast Bolt! Choose from coffee, donuts, juice, fruit and more! First come, first serve!
Tuesday, Sept. 1: Like-4-A-Slice:
Follow GBC SGA on Social Media and receive a slice of pizza in return! Serving starts at 11 a.m. by the Clock Tower.
Wednesday, Sept. 2: Movie Night:
Presenting Jurassic World! Bring your blanket and lawn chairs, and enjoy the outdoor viewing of Jurassic World. Show starts at 7:30 p.m. at the Volleyball Court behind the Fitness Center.
Thursday, Sept. 3: "Wheely" Good Ice Cream:
Beginning at 11 a.m., look for SGA officers around campus; they'll have ice cream!
3. Student Jobs are Available
To see a current list of job openings, click here http://cot.gbcnv.edu/~jobs/listings.html
The Admission Advising & Career Center offers:
Employment referrals and job search training for Great Basin College students and graduates seeking employment.
Up-to-date job listings on campus
Assistance with resumes, cover letters, and faxes.
Access to computerized job banks.
Be sure to mark your calendars for the "Northern & Rural Nevada Career Opportunity Fair" taking place on November 6 from 11 a.m. to 2 p.m. at the GBC Fitness Center. For more information regarding employment opportunities, resume workshops, or classes, please visit Student Employment Services in Berg Hall, call 775-753-2180, or e-mail the GBC Admission Advising & Career Center at career@gbcnv.edu.
4. Tutoring is Near and Free for all GBC Students
GBC's Academic Success Centers (ASC) on the Elko campus and at GBC's rural centers offer live tutoring, in English/Writing, Math/Science, and Spanish.

The Elko ASC's hours are Monday-Thursday, 9 a.m. to 8 p.m. and Friday, 9 a.m. to 4 p.m.

In addition, the ASC offers tutoring via Email and SKYPE to students working from off-campus. For more information, call 775.753. 2149 or email tutor@gbcnv.edu.
Another exciting option for GBC online students is Smarthinking!
Smarthinking is Free, 24/7 Online Tutoring within WebCampus in Writing, Math, Statistics, Biology, Chemistry, Physics, A&P, Accounting, Economics, Finance, & Spanish.
Options include: live help within minutes with a tutor without an appointment, submitting writing or math questions for replies within 24 hours, or schedule an appointment with a tutor of your choice.

5. Have Fun and Get to Know GBC!
From administration, faculty, staff and your Student Government Association, we wish you the best this Fall Semester at GBC! GBC encourages you to talk to your faculty and take advantage of the resources available to you to help you succeed in your academic goals. Be sure to Follow GBC on Facebook, Twitter, YouTube, and Instagram to stay up to date on GBC's latest news and events!
For More Information Contact
Kayla McCarson
Marketing/Social Media Specialist, Student Services
E-mail: kayla.mccarson@gbcnv.edu 
Phone: (775) 753-2105
Why Great Basin College
Great Basin College wants to be your choice for higher education. GBC offers associate and baccalaureate level instruction in career and technical education and academic areas. About 3,800 students are enrolled online from across the country and on campuses and centers across 86,500 square miles, two time zones, and ten of Nevada's largest counties. We border Arizona, Oregon, Idaho, Utah, and California. We are GBC!