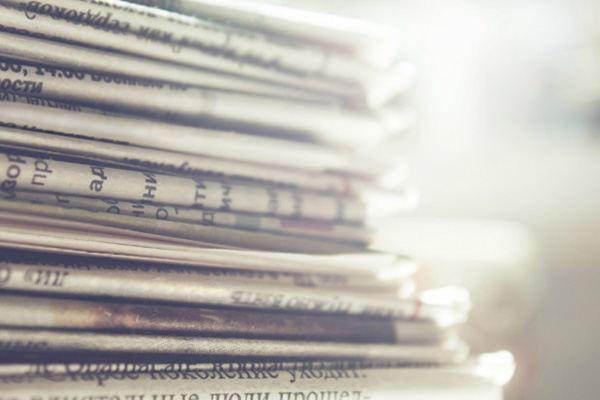 New Bachelor's Degrees Approved at GBC
GBC continues to take great strides towards furthering its mission to bring post secondary education to rural Nevada.
The college's most recent achievement not only encompasses its strength to deliver higher education to rural Nevada, but it proves GBC is willing to offer students options to pursue their many and varied goals.
The Nevada System of Higher Education Board of Regents approved on September 11 two new bachelor's degrees to be offered at GBC starting in the Spring Semester of 2016.
The degree programs approved last week are a Bachelor of Arts in English and a Bachelor of Science in Biological Science.
"In keeping with the GBC mission, the new degrees serve educational needs of place-bound students located in our vast service area," said Vice President for Academic Affairs Mike McFarlane. "Right now, people who live rural Nevada don't have access to a variety of bachelor degrees."
McFarlane explained the advantages of the two degrees are the wide variety of employment opportunities and broad skills students will take away from the programs, as well as providing rural students with bachelor level education suitable to go on to master or doctoral degrees.
"Both bachelor degrees are gateways into graduate level study," said McFarlane. "B.A. in English graduates will be better prepared in lots of valuable areas including research, communication, and technical writing, which are often the skills law schools and other graduate programs look for when accepting students into their programs."
The same assets hold true for the Bachelor of Science in Biological Science degree. Completion of the biology degree will give students employment opportunities in a variety of careers including land management, environmental consulting, lab technicians and more.
Biology Instructor David Freistroffer said students who graduate with a bachelor's degree in biology are also prepared to enter into graduate level study.
"A biology degree is often obtained by graduates who wish to enter professional programs in medical schools, dental schools, and many other health professional programs," said Freistroffer. "The degree will also fill immediate job vacancies that are very popular in our community, that historically were once hard to fill."
Students who wish to complete the biology degree will be required to attend labs in Elko, Winnemucca, or Pahrump.
The new English degree will be available via distance education. "We're prepared to offer the degree online, but we're also looking at some hybrid classroom structures through which in-class lectures and activities are accessible to distance students as well as students who prefer a physical classroom," said English Instructor Josh Webster. "Our goal is to try and create a program that is as diverse in its approach as the needs of the students we serve."
McFarlane said there is no immediate cost to the college to begin offering the new degrees immediately.
"Part of the reason GBC chose to offer these degrees because we [GBC] can already offer them effectively to rural Nevada."
The new programs build on existing courses in existing GBC programs including the B.A. in Secondary Education, which offers endorsements in both English and Biology.
"Our faculty is more than prepared to support these degrees in the classroom, and we're highly qualified and capable in our respective fields," said Webster. "Combining education students with students seeking careers in a range of fields gives our instructors a chance to teach course content from multiple viewpoints, which in turn gives students a deeper understanding of how what they're learning applies in various contexts."
"I am exceedingly pleased with the GBC faculty and staff who put so much work into the proposal of the new degrees and am deeply appreciative of the support we received from the Board," said GBC President Mark Curtis. " I would also like to give a sincere thanks to Dean Thomas Schwenk of the University of Nevada School of Medicine who extended a strong letter of support for our B.S. in Biological Science degree," said Curtis.
Students who are interested in pursuing the bachelor's degrees will earn an associate degree as they proceed through the program on the way to the bachelor's degree. Those with an appropriate associate degree will enter the program with junior status.
Interested students are encouraged to make their interest in the programs known, and departmental faculty will be happy to advise them from first semester onward.
Anyone interested in pursuing the English degree should contact Josh Webster at Joshua.webster@gbcnv.edu or call 775-753-2209. Anyone interested in the biology degree should contact David Freistroffer at david.freistroffer@gbcnv.edu or call 775-753-2018.

For More Information Contact
Kayla McCarson
Marketing/Social Media Specialist, Student Services
E-mail: kayla.mccarson@gbcnv.edu 
Phone: (775) 753-2105
Why Great Basin College
Great Basin College wants to be your choice for higher education. GBC offers associate and baccalaureate level instruction in career and technical education and academic areas. About 3,800 students are enrolled online from across the country and on campuses and centers across 86,500 square miles, two time zones, and ten of Nevada's largest counties. We border Arizona, Oregon, Idaho, Utah, and California. We are GBC!