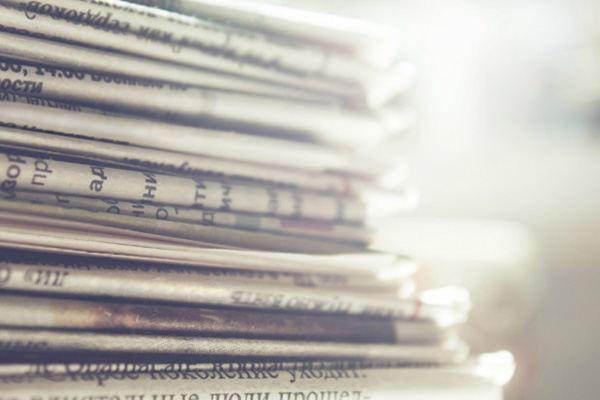 GBC Awards Honorable Guests at Spring Graduation
The Great Basin College (GBC) 2015 Commencement took place in the ElkoConvention Center on Saturday May 16. 
President Mark Curtis presided over the proceedings, which included honoring 3 guests who have long been committed to serving the community and higher education in rural Nevada.
This year's distinguished Alumni Award went to Gil Hernandez. Prior to being one of the first 100 graduates of Northern Nevada Community College, earning his Associate of Applied Science Degree in Corrections in 1973, Hernandez served in the U.S. Marine Corps from which he retired as a Disabled Vietnam Veteran. From that time on Hernandez has been a tireless advocate for veterans.
For nearly 43 years he has been a pillar of strength and service among the Veterans of Foreign Wars, holding over 30 separate leadership positions at the local, state and national levels. Having received formal training in community development for the prevention of drug abuse, he has counseled scores of veterans throughout the years and has helped veterans manage post-traumatic stress disorder.
Hernandez also served several years as chairman for the County Board to Manage Wildlife and is an avid archer, holding local and state leadership positions in archery and bow hunter clubs and associations. Additionally, he is a life member of the National Field Archery Association, a master instructor and a judge for big game animals for various clubs.
The recipient of the Community Service Award went to Mark D. Kimball. After completing a Master's degree in History, Kimball served 6 years as an intelligence officer in the United States Air Force, achieving the rank of Master Instructor at the Armed Forces Air Intelligence Training Center and lecturing for the University of Maryland.
He then had a distinguished thirty-five year career as an innovative educational administrator, serving as Associate Headmaster at the Gow School, the nation's oldest school for students with learning differences, and as Headmaster for the Winston School in Del Mar, California. During those years, he chaired or was a member of more than ten accreditation committees.
He was appointed to the Pahrump Regional Planning Commission and served four terms as Chairman. Currently, Chairman of the Capital Improvements Advisory Committee, he also continues to be a vigorous supporter of Great Basin College for almost ten years as a regular participant on the advisory board.
He was an active member of the group that worked with the staff of two U.S. Senators to obtain the 250 acre land grant which will eventually become a major campus in the Great Basin College service area. He continues to assist in the key business, social, and educational events in the Pahrump area.
Dr. Hugh Sherwood Collet was this year's commencement speaker and recipient of an Honorary Bachelor's Degree.
He was one of ten Rotarians who founded Elko Community College, now Great Basin College. Dr. Collet was born in Chicago, IL in 1921, spending his youth in Crawfordsville, IN where he graduated from high school and Wabash College in 1943. He earned his M.D. degree from Northwestern University School of Medicine. He then completed his surgical training at the University of Chicago, the Graduate School of the University of Pennsylvania, the Caylor-Nickle Clinic in Bluffton, IN and St. Joseph's Hospital in San Francisco.
He has lived in Elko since 1954 and practiced General Surgery with the Elko Clinic for 30 years.
He has always been devoted to education, serving on the Elko County School Board for 12 years, and is Emeritus Clinical Professor of Surgery at the University of Nevada, Remo. Additionally, he served on the GBC's institutional advisory board continuously for 48 years since the college's founding. For his own amusement and the education of others he was written scores of thoughtful pieces, on life, philosophy, ethics and education.
His efforts have enriched the lives of his patients, thousands of students attending GBC and all those who had the privilege of listening to him speak at the spring commencement.
Great Basin College is a member of the Nevada System of Higher Education and governed by the Board of Regents. The college is regionally accredited by the Northwest Commission on Colleges and Universities.
For More Information Contact
Kayla McCarson
Marketing/Social Media Specialist, Student Services
E-mail: kayla.mccarson@gbcnv.edu 
Phone: (775) 753-2105
Why Great Basin College
Great Basin College wants to be your choice for higher education. GBC offers associate and baccalaureate level instruction in career and technical education and academic areas. About 3,800 students are enrolled online from across the country and on campuses and centers across 86,500 square miles, two time zones, and ten of Nevada's largest counties. We border Arizona, Oregon, Idaho, Utah, and California. We are GBC!