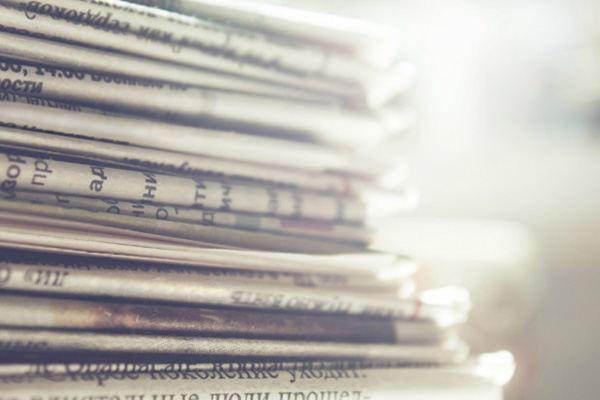 GBC Theatre to Perform A Midsummer Night's Dream
The well-known Shakespearian play, A Midsummer Night's Dream will take to the Great Basin College Theatre stage Oct. 20 – Oct. 24.
GBC Theatre Director John Patrick Rice said the theatre program performs a Shakespearian play each year.
"Shakespeare is a great way to start off the school year and it is also important part of theatre education," said Rice. "My students learn the language is not hard. Once they accomplish Shakespeare, the rest of the semester is gravy."
Rice said the audience can expect a very organic production, which uses natural elements true to the northeastern Nevada region.
"The play simply takes place in a forest," said Rice. "Aspen trees that cover a majority of the set are actually from the Independence mountain range near Jack Creek."
The play's cast is made up of 24 actors and actresses, most of whom are GBC students. A couple high school students, community members and younger characters make up the rest of the cast.
"Half the cast is brand new, while the others are very much veterans. You will recognize some of our returning actors are filling larger roles as they gain experience. That is sort of a tradition in the theatre program."
A Midsummer Night's Dream is a comedy and romance appropriate for all ages.
Cast members agreed their favorite element of the play is how easy it is to relate to the story line.
"[It's] all super dysfunctional, yet it's about pursuing your dreams," said Laura Jund, who plays the role of Hermia. "It's a total high school drama, with a happy ending."
Bridgette Gilboy, who plays the role of Helena said the story line is still very relevant to today's society.
"What was funny then is funny now," said Gilboy. "Everyone can relate to a love story yet there is so much more going on on the side."
Ben Jensen, who plays the role of Nick Bottom, said audience members who have never read Shakespeare before will gain a much larger appreciation from watching the play.
"Since becoming active in theatre, I have learned understanding doesn't come through reading the play, it comes through acting."
A Midsummer Night's Dream will be performed 7:30 p.m. Oct. 20- Oct. 24 with a matinee at 2 p.m. Saturday, Oct. 24.
Tickets for each show are $5 for students and senior citizens and $10 for adults. Tickets will be available at the door or at the Controller's Office located in Berg Hall on the GBC campus. For more information, contact John Rice at 775-753-2240.
For More Information Contact
Kayla McCarson
Marketing/Social Media Specialist, Student Services
E-mail: kayla.mccarson@gbcnv.edu 
Phone: (775) 753-2105
Why Great Basin College
Great Basin College wants to be your choice for higher education. GBC offers associate and baccalaureate level instruction in career and technical education and academic areas. About 3,800 students are enrolled online from across the country and on campuses and centers across 86,500 square miles, two time zones, and ten of Nevada's largest counties. We border Arizona, Oregon, Idaho, Utah, and California. We are GBC!