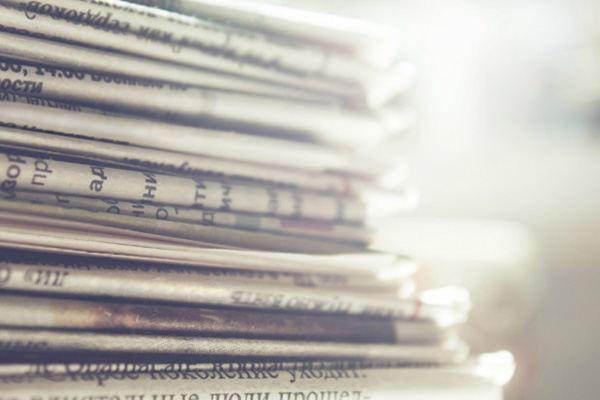 Fall TED Talks and Discussion Nov. 12 at GBC
Join the Great Basin College ACE (Art & Cultural Enrichment) Committee Thursday, Nov. 12 for a video session of TED Talks and post viewing discussion.
The TED Talks session will be from 7-9 p.m. in the Great Basin College Greenhaw Technical Arts building, room 130.

Admission is free and open to the public.
The GBC ACE Committee hosts TED Talks once a semester as part of their mission to expose the community to new experiences, cultures and viewpoints.
TED Talks is a non-profit organization that works to spread ideas in the form of short lecture videos, covering topics from science to business to global issues, according their website www.ted.com.
GBC ACE has hosted themed TED Talk sessions in the past, however; this session is slightly varied, said Justine Stout, ACE committee member.
"The committee makes their decisions while keeping in mind themes that relate to empowerment and diversity," said Stout. "The last TED Talk of the session is usually our main attraction. This time we chose a discussion geared towards our nursing and health science students, as well as healthcare providers in the larger community."
Featured in this TED Talks even include the following speakers and topics:

Barry Schwartz - "What Makes Work Satisfying?" Apart from a paycheck, there are intangible values that, Barry Schwartz suggests, our current way of thinking about work simply ignores. It's time to stop thinking of workers as cogs on a wheel.
Dan Gilbert – "The Surprising Science of happiness" Dan Gilbert believes that, in our ardent, lifelong pursuit of happiness, most of us have the wrong map. In the same way that optical illusions fool our eyes -- and fool everyone's eyes in the same way -- Gilbert argues that our brains systematically misjudge what will make us happy. And these quirks in our cognition make humans very poor predictors of our own bliss.
BJ Miller – "What Really Matters at the End of Life?" At the end of our lives, what do we most wish for? For many, it's simply comfort, respect, love. BJ Miller is a palliative care physician at Zen Hospice Project who thinks deeply about how to create a dignified, graceful end of life for his patients. Take the time to savor this moving talk, which asks big questions about how we think on death and honor life.
ACE projects are funded, in part, by grants from the Nevada Arts Council, a state agency, the National Endowment for the Arts, a federal agency, and the WESTAF TourWest grant program. The ACE Committee is also responsible for the Argentum literary magazine. Visit the website www.gbcnv.edu/argentum and learn how you can contribute your own literary and artistic talents.

For more information, contact Justine Stout at 775-753-2110 or e-mail Justine.stout@gbcnv.edu.
For More Information Contact
Kayla McCarson
Marketing/Social Media Specialist, Student Services
E-mail: kayla.mccarson@gbcnv.edu 
Phone: (775) 753-2105
Why Great Basin College
Great Basin College wants to be your choice for higher education. GBC offers associate and baccalaureate level instruction in career and technical education and academic areas. About 3,800 students are enrolled online from across the country and on campuses and centers across 86,500 square miles, two time zones, and ten of Nevada's largest counties. We border Arizona, Oregon, Idaho, Utah, and California. We are GBC!