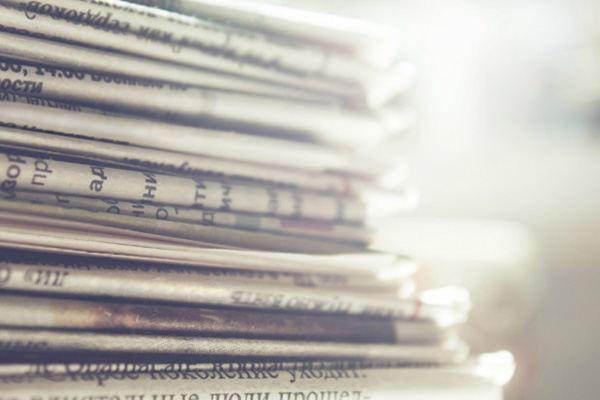 GBC Hosts Humanities Speakers During Cowboy Poetry Gathering!
Nevada Humanities and the Western Folklife Center in conjunction with the Great Basin College ACE Committee, will host Humanities Speakers Nicholas Vrooman and Dan Flores on Thursday, Jan. 28. Both presentations are free and open to the public.
Nicholas Vrooman will be hosted by GBC Instructor John Rice's Oral Communications class from 11 a.m. -12:15 p.m. in the High Tech Center, room 123.
Vrooman was the first State Folklorist of North Dakota and the second State Folklorist of Montana. Currently, Vrooman directs Northern Plains Folklife Resources, based in Helena, Montana.
Vrooman is contracted by the Native American Rights Fund to help write for the Little Shell Tribe of Montana their petition for federal recognition to the Department of the Interior. Vrooman wrote and produced the Little Shell Tribe's official history book, "The Whole Country was 'One Robe'": The Little Shell Tribe's America," funded by the State of Montana.
"The North American West has multiple narratives of who we are and from where we come, some of which are concealed," says Vrooman. "Finding a voice for some of these little known stories brings to light narrative threads that flesh out and enhance a deeper meaning for life in the American West."
Watch the live-stream of Nicholas Vrooman's talk beginning at 11 am on Thursday, January 28.
Dan Flores is a cultural and environmental historian of the American West. The author of ten books, Flores' work focuses on a longue durée approach. According to the Western Folklife Center's website, Flores's work encompasses "both history and the present so that today's westerners can strive to make decisions that promote the long-term health of the land."
Flores has written widely about western animals, including bison and wild horses, and has two forthcoming books to be released in 2016, titled: American Serengenti: The Last Big Animals of the Great Plains, and Coyote America: A Natural and Supernatural History.
Flores, who is also a keynote speaker for this year's National Cowboy Poetry Gathering will speak to Jonathan Foster's History 102 class from 2:30 - 3:45 p.m. on Jan. 28 in the High Tech Center, room 123.
During his presentation, Flores plans to speak about his forthcoming book, Coyote America: A Natural and Supernatural History (New York: Basic Books, June 2016).
"[It] is a biography of the animal from its evolutionary origins in the American Southwest five million years ago, its role in inspiring the principal deity of many western Indian tribes, to its 21st century spread across North America and colonization of America's largest cities," said Flores. "Along the way I'll try to explain how its evolutionary adaptations, so similar to ours, has coyotes mirroring our own successes, one of the reasons it continues as an animal avatar for us in modern culture."
Watch the live-stream of Dan Flores' talk beginning at 2:30 pm on Thursday, January 28.
For more information, visit www.campusce.net/gbcnv or call 775-753-2202.

For More Information Contact
Kayla McCarson
Marketing/Social Media Specialist, Student Services
E-mail: kayla.mccarson@gbcnv.edu 
Phone: (775) 753-2105
Why Great Basin College
Great Basin College wants to be your choice for higher education. GBC offers associate and baccalaureate level instruction in career and technical education and academic areas. About 3,800 students are enrolled online from across the country and on campuses and centers across 86,500 square miles, two time zones, and ten of Nevada's largest counties. We border Arizona, Oregon, Idaho, Utah, and California. We are GBC!