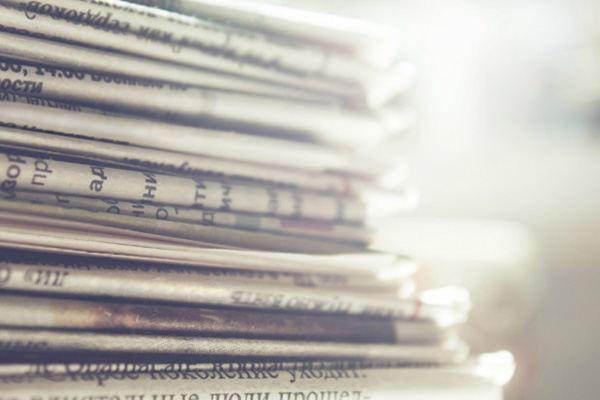 Get in Shape at GBC!
GBC is now enrolling students and community members in its Spring 2016 fitness classes that will run from January 25 – May 20.
If you made fitness a part of your New Year's resolution, the GBC Fitness center invites you to enroll in its new and varied class offerings, including one of the newest fitness trends: the Barre workout.
In addition to its newly added classes, popular and well established classes at the fitness center include strength-training, karate, beginning rock climbing, Zumba, beginning and advanced yoga, and T'ai Chi classes, all of which are offered at the fitness center throughout the year.
If you are seeking a more holistic approach to your overall health, the GBC Fitness Center is also offering Total Fitness and Weight Control, a course designed to provide information and tools to help students make evidence-based decisions concerning fitness, nutrition, and weight control. The class is designed to be a half workout, half nutrition and weight control class.
Current and upcoming PEX courses are listed on the fitness center's website www.gbcnv.edu/fitness. Class descriptions, dates, times and course numbers are also listed there.
Below are course descriptions of the new class offerings for the upcoming spring semester.
Got Barre:
This class combines postures inspired by ballet and other disciplines like yoga and Pilates. The barre is used as a prop to balance while doing strength training exercises with high reps of small range-of-motion movements. This class incorporates light handheld weights to bring on the burn during reps, as well as mats for targeted core work. The benefits include toned core, hips, legs, arms and shoulders; smaller, firmer waists & rounder, tighter derrieres; inches lost; improved cardio and strength stamina.
Participants leave feeling that they have worked hard, but had fun doing it. Got Barre will be offered on Monday and Wednesday 8:15-9:15 a.m. and Tuesday and Thursday 6:00-7:00 a.m.
Cardio Step:
In this class, students will execute cardiovascular training on the step aerobic platform and risers; they will also learn weight and strength training moves with focus on correct form. In addition to improving cardiovascular fitness, this cardio workout class will help students to burn fat and calories and increase metabolic rate. Cardio workouts also effectively reduce stress, elevate mood, and increase alertness. The 1 credit course is perfect for your busy schedule, providing an intense, 30-minute, non-stop cardio step workout two days per week. This class will be held Monday and Wednesday 3:30-4:00 p.m.
Circuit Training:
This class is designed to burn calories, sculpt, and tone your entire physique. Students will move around the room to different stations, set up for high intensity interval training, strength training, and core training. Students will learn to execute conditioning and weight training moves with correct form, showing increased strength and endurance. The 1 credit course is perfect for your busy schedule, providing an intense, 30-minute, non-stop workout two days per week. This class will be held Monday and Wednesday 1:30-2:00 p.m.
Boot Camp:
This is a popular class that pushes students harder than they'd push themselves! It mixes body weight exercises and calisthenics with cardio and strength training. This class is designed to be different all the time; it will keep you guessing - and challenge you differently every class. The instructor may push you like a drill sergeant, but will offer encouragement rather than intimidation. Be prepared for some high intensity training. This class will be held Monday and Wednesday 4:30-5:30 p.m.
All classes can be modified for various fitness levels, from beginner to novice.
Anyone high school age or older can take a fitness class at Great Basin College.
If you have never previously taken a GBC course for credit, you will need to complete the GBC Admission form and pay a one-time $10 admission fee. To apply for admission or to enroll, visit www.gbcnv.edu/mygbc. A list of all fitness classes can be found in the GBC class schedule under the course name PEX.
For more information, contact GBC Fitness Center Coordinator Karen Kimber by emailing Karen.kimber@gbcnv.edu or calling 775-753-2113.

For More Information Contact
Kayla McCarson
Marketing/Social Media Specialist, Student Services
E-mail: kayla.mccarson@gbcnv.edu 
Phone: (775) 753-2105
Why Great Basin College
Great Basin College wants to be your choice for higher education. GBC offers associate and baccalaureate level instruction in career and technical education and academic areas. About 3,800 students are enrolled online from across the country and on campuses and centers across 86,500 square miles, two time zones, and ten of Nevada's largest counties. We border Arizona, Oregon, Idaho, Utah, and California. We are GBC!