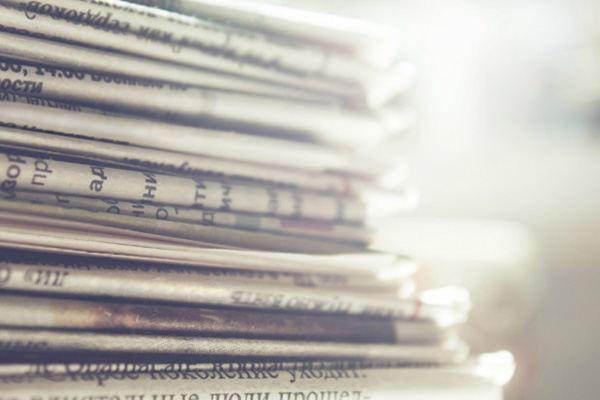 Gavorsky to Serve on Nevada Humanities Board
Great Basin College History Instructor Scott Gavorsky was recently elected to serve on the Nevada Humanities Board.
Nevada Humanities is one of 56 state and territorial humanities councils affiliated with the National Endowment for the Humanities.
Gavorsky is no stranger to the rich humanities and histories behind the northeastern part of the state; the historian is an active member of the Great Basin College Virtual Humanities Center.
Developed by GBC in 2013, the Virtual Humanities Center (VHC) is a resource for educators, students and the larger community facilitated by a National Endowment of the Humanities challenge grant.
The VHC offers many educational material in an archival format on its website www.humanities.gbcnv.edu, featuring Nevada history, Western Shoshone Oral Histories, Great Basin Indian Archives and much more including the art, culture and history which originated in northeastern Nevada.
Fellow VHC committee member, Frank Sawyer described Gavorsky as instrumental in introducing the OMEKA database as part of the website's archival system and making connections within the community in order to build on existing resources and education.
"Scott is a driving force who has continued to make connections with other humanities organizations in the community," said Sawyer. "He is primarily the member ensuring that content is recorded and added to the database."
Duties for Nevada Humanities board members include coordinating projects across the state which help to provide opportunities for Nevadans to explore, experience, engage and understand the world around them.
While serving on the board, the history instructor would like to help to increase humanities education and awareness specifically about Elko and surrounding areas.
"I am going to be working on integrating northeastern Nevada more strongly in the humanities across the state," said Gavorsky. "We have a lot to share. The VHC is part of that, but working with the Western Folklife Center, the Northeastern Nevada Museum, and California Trail Center will also help in making that connection."
In a digital world, Gavorksy acknowledges technology will play a crucial role in making humanities readily available to Nevada students and communities.
"I am definitely interested in developing the digital humanities aspects of the organization.
Nevada is incredibly rich in both physical archives, and increasingly, digital archives. The question is how to share them so more people gain access. That is a project I am willing to work on."
The first Nevada Humanities Board meeting will be held March 12 in Reno, Nev.
For More Information Contact
Kayla McCarson
Marketing/Social Media Specialist, Student Services
E-mail: kayla.mccarson@gbcnv.edu 
Phone: (775) 753-2105
Why Great Basin College
Great Basin College wants to be your choice for higher education. GBC offers associate and baccalaureate level instruction in career and technical education and academic areas. About 3,800 students are enrolled online from across the country and on campuses and centers across 86,500 square miles, two time zones, and ten of Nevada's largest counties. We border Arizona, Oregon, Idaho, Utah, and California. We are GBC!