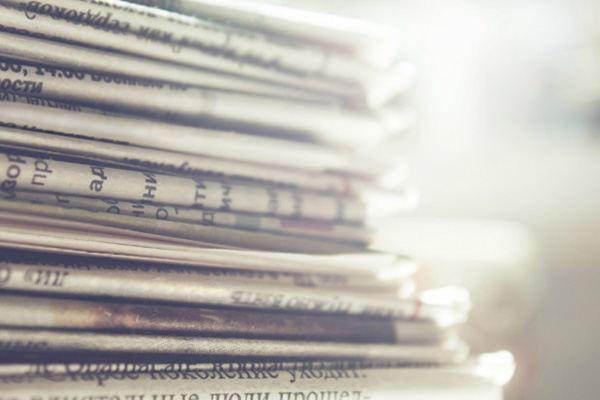 3 Years in-a-Row
GBC Nurses maintain 100 percent pass rate on NCLEX-RN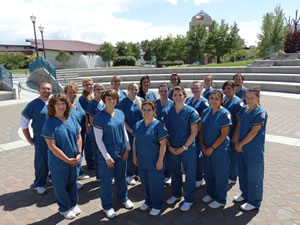 Great Basin College is pleased to announce this year's nursing graduates have all passed the NCLEX-RN exam (National Council Licensure Examination for Registered Nurses).
The GBC Nursing program is the only nursing program in the state of Nevada to maintain a one hundred percent pass rate three years in a row.
Students who receive their Associate of Applied Science in Nursing degree take the test upon graduation in-order to become a Licensed Registered nurses in the state.
"Having a pass rate consecutively over the past three years indicates that not only is the program of the highest quality, but students who graduate from the GBC's nursing program are making a national bench mark," said GBC Dean of Health and Human Services, Dr. Amber Donnelli.
With the financial assistance from the TAACCCT Grant, awarded in October 2014, GBC is extending the AAS nursing program to Winnemucca and Pahrump starting fall 2015.
Nursing students will receive all of their education via interactive video and will complete skills/simulation and clinical in those communities. With the added communities, the program will go from 20 to 32 students accepted each year.
A majority of GBC AAS Nursing graduates go on to the GBC Bachelor of Science in Nursing (BSN) program.
The BSN program was established in 2004 and has graduated more than 70 nurses. The bachelor program is offered online, designed for working nurses to advance in their fields. The program has a current enrollment of 58 students from across Nevada and nearby states.
In photo: Front from left to right: Marilyn Eddleman, Cassie Bowers, Isela Arias, Chantel Azevedo, Adilene Gomez, and Shelbi Jones. Second row left to right: Brian Dankowski, Kathe Chavis, Maryjo Stoddard, Chantyle Holman, Jessica Tuttle, Tiffany Andersen and Yesenia Reynoso-Lopez. Back row left to right: Tyler Ramirez-Bautista, Norah Lusk, Laila Kazemi, Maci McLauchlin, Alyssa Stewart and Trevor Goodell.
For More Information Contact
Kayla McCarson
Marketing/Social Media Specialist, Student Services
E-mail: kayla.mccarson@gbcnv.edu 
Phone: (775) 753-2105
Why Great Basin College
Great Basin College wants to be your choice for higher education. GBC offers associate and baccalaureate level instruction in career and technical education and academic areas. About 3,800 students are enrolled online from across the country and on campuses and centers across 86,500 square miles, two time zones, and ten of Nevada's largest counties. We border Arizona, Oregon, Idaho, Utah, and California. We are GBC!