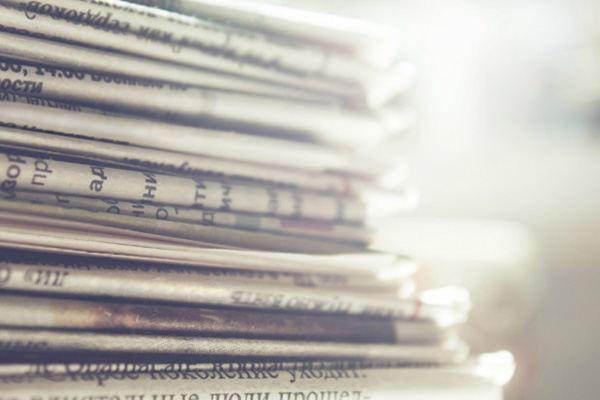 Blohm and Winch to Speak at B&W Movie Night
GBC is pleased to bring the community a very special Black and White Movie Night on Friday, April 1 at the GBC Theatre, featuring a notable discussion with two local World War II Veterans, Ted Blohm and George Winch Sr.
The program will begin at 7 p.m. with a live discussion featuring Colonel Ted Blohm and First Lieutenant George Winch Sr., moderated by GBC English Instructor Dr. Josh Webster. The discussion will center on the topic of World War II.
GBC Business Instructor, Stephen Theriault, who has coordinated the Black and White Movie Nights on campus for the last 3 years, says this year's program will be especially memorable for the Elko community.
"The audience will experience history as told by WWII veterans who have not only served our country, but our community," said Theriault. "After the discussion, the audiences will have the opportunity to ask the veterans questions, with the showing of "The Stranger" to begin promptly after."
Blohm served in WWII, enlisting in the Army in 1944. He returned to Elko in 1946 as a Staff Sergeant. He spent 25 months in the Army, and 18 months overseas.
George Winch Sr. served in WWII and the Korean Conflict. His service encompassed service in the Army, Navy and the Fleet Marines.
"The Stranger" is described as post-World War II film noir. This is the story about an investigator, played by Edward G. Robinson, from the War Crimes Commission who travels to Connecticut to find an infamous Nazi, played by Orson Welles. The film also stars the famous, Loretta Young. This film will run 1 hour and 35 minutes.
The event is free and open to the public. Doors open at 6:30 p.m.
Free popcorn will be provided. For information, contact Great Basin College at 738-8493.
For More Information Contact
Kayla McCarson
Marketing/Social Media Specialist, Student Services
E-mail: kayla.mccarson@gbcnv.edu 
Phone: (775) 753-2105
Why Great Basin College
Great Basin College wants to be your choice for higher education. GBC offers associate and baccalaureate level instruction in career and technical education and academic areas. About 3,800 students are enrolled online from across the country and on campuses and centers across 86,500 square miles, two time zones, and ten of Nevada's largest counties. We border Arizona, Oregon, Idaho, Utah, and California. We are GBC!