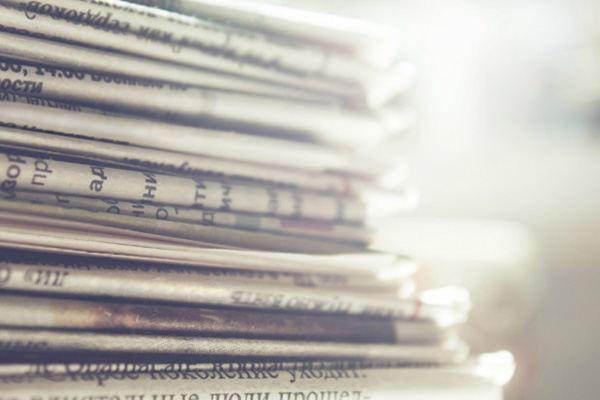 GBC re-opens CDL Training Program
By popular demand, Great Basin College has re-opened the Commercial Driving License program. The 4-week program prepares students to obtain a Class A Operators License from the DMV.
"We have had a lot of requests from local businesses to re-open the CDL program," said Bret Murphy, GBC dean of applied science. "Due to these requests and the number of jobs available, the program started back up in June."
CDL Instructor Charles Harralson said a majority of his students already have training or work in the mechanical field prior to obtaining the license. "If you want to work in the truck servicing industry, a CDL will look great on your resume," said Harralson.
The training concentrates on tractor-trailers, however; the CDL license is also used to operate straight trucks, also known as dump trucks.
The cost of the class is $3,995. Payment is due upon enrollment. GBC works closely with JOIN to offer financial assistance for students who qualify and enroll in the CDL program.
"We encourage students to talk to JOIN or Job Connect, as scholarships and tuition funding is often available through those agencies," said Angie deBraga, GBC director of continuing education.
JOIN Regional Branch Manager, Joann Storms said financial assistance is given to CDL training in Nevada as part of an effort to assess sector specific needs in the state. Commercial driving falls under two of the seven sectors identified by the State of Nevada Workforce Innovative Opportunity Act as having strong growth potential. A strong commercial driving workforce is a component of the Mining, Materials, and Manufacturing sector and the Logistics and Operations sector.
The Occupational Outlook Handbook reported the demand for heavy and tractor-trailer truck drivers in the U.S. is projected to grow 11 percent from 2012 to 2022 (Bureau of Labor Statistics).
Students interested in receiving tuition funding should contact JOIN at 775-753-1700 to get more information. Storms said the amount of assistance given is dependent upon the individual's needs and other third party sponsors, including employers, Nevada JobConnect and the Nevada Department of Employment, Training and Rehabilitation.
Students enrolling in this program are not eligible for traditional financial aid offered through the college, as it is a non-credit program
Students will gain hands-on experience driving the "big rig" and gain basic knowledge of tractor/semi-trailer operation. Classroom topics will include proper maintenance and operation of motor cargo equipment, principles of routine vehicle inspections, review of the Rules and Regulations of the Department of Transportation and other federal and state regulatory agencies.
Students also learn vehicle operations, couple and uncouple of units, how to park and secure the vehicle under normal conditions, and safety procedures as defined by the Occupational Safety and Health Act.
The next 4-week course will begin on August 17 and is held on the GBC Elko campus. Future courses will begin on September 21, October 26 and November 30.
Interested students are encouraged to enroll early, as only four students are accepted per 4-week course.
Students are required to have their permit and physicals completed before the start of class. If students need help obtaining their permit, the instructor will be available to help them by appointment. For more information and to enroll, visit www.campusce.net/gbcnv or contact Continuing Education at 775-753-2202.
For More Information Contact
Kayla McCarson
Marketing/Social Media Specialist, Student Services
E-mail: kayla.mccarson@gbcnv.edu 
Phone: (775) 753-2105
Why Great Basin College
Great Basin College wants to be your choice for higher education. GBC offers associate and baccalaureate level instruction in career and technical education and academic areas. About 3,800 students are enrolled online from across the country and on campuses and centers across 86,500 square miles, two time zones, and ten of Nevada's largest counties. We border Arizona, Oregon, Idaho, Utah, and California. We are GBC!