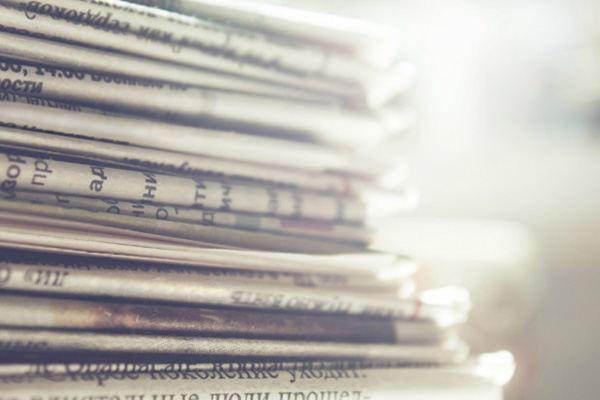 Notable RAD Student
Radiology student selected to attend leadership program this summer
First-year GBC radiology student, Nadia Louhichi was recently selected to attend the American Society of Radiologic Technologists (ASRT) Student Leadership Development Program this summer.
Two radiology students per state are selected to attend the annual program held in Las Vegas.
Louhichi was selected after formally applying to the ASRT program and receiving a letter of recommendation from GBC Radiology Technology Program Director, Mary Doucette.
The Student Leadership Development Program allows selected students to attend the ASRT Educational Symposium and Annual Governance and House of Delegates Meeting. Students will be assigned a professional mentor during the meeting and have an insider's look into the largest association for medical imaging and radiation therapy professionals.
"The program will allow students, like me, to see what the Delegates from different radiologic societies advocate for," said Louhichi. "I will learn more about bylaws and practice standards, as well as participate in the educational symposium."
Louhichi is originally from Montreal, Canada where she received a degree in translation from Concordia University. After moving to Nevada three years ago, Louhichi taught French at a local charter school before deciding she wanted to change careers.
"I had a change of heart," said Louhichi. "I realized I am more interested in the sciences and GBC had a radiology program which really interested me."
Alongside being selected to attend the ASRT Student Leadership Development Program this summer, Louhichi's recent accomplishments include winning the poster competition earlier this year at the Association of Collegiate Educators in Radiology Technology conference also held in Las Vegas.
Louhichi's poster displayed her research project, "A Comparative Study of Ultrasonography and Magnetic Resonance Imaging in the Diagnosis of Rotator Cuff Disorders."
Louhichi said she wanted to compare Magnetic Resonance (MR) to Musculoskeletal Ultrasound (US) Imaging in diagnosing a common shoulder injury.
"Studies show that the efficacy of MR and US imaging are comparable in diagnosing shoulder injuries, yet US is more cost effective, convenient and comfortable for patients. Patients may be claustrophobic in the MR scanner. US allows for a dynamic study. Patients can move their arm while the physician sees if there are any tears in the tendons of their shoulder,"Louhichi said. "With the recent advancement in imaging technologies, more and more physicians agree that US is the primary modality in diagnosing rotator cuff tears."
"I am proud of all of our radiology technology students at GBC," said Doucette. "Nadia has started her new career running. She constantly strives to be the best and to really learn the processes. I am so excited for her new adventures to learn on a state and national level."
If you are interested learning more about GBC's Associate of Applied Science in Radiology Technology degree, visit www.gbcnv.edu/academics or contact Mary Doucette at mary.doucette@gbcnv.edu.
For More Information Contact
Kayla McCarson
Marketing/Social Media Specialist, Student Services
E-mail: kayla.mccarson@gbcnv.edu 
Phone: (775) 753-2105
Why Great Basin College
Great Basin College wants to be your choice for higher education. GBC offers associate and baccalaureate level instruction in career and technical education and academic areas. About 3,800 students are enrolled online from across the country and on campuses and centers across 86,500 square miles, two time zones, and ten of Nevada's largest counties. We border Arizona, Oregon, Idaho, Utah, and California. We are GBC!