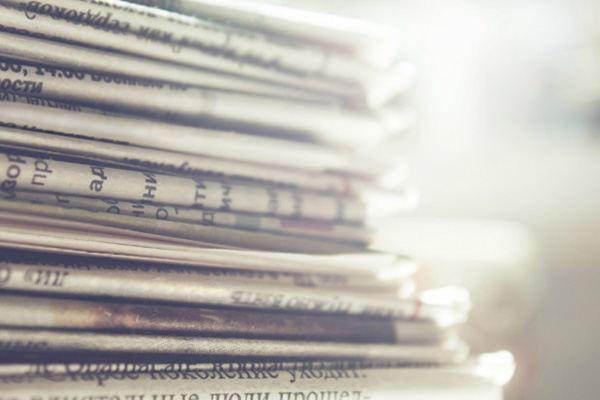 GBC Class of 2016: Record Number Again!
Great Basin College will be awarding another record number of certificates and degrees this spring.
The college reports total bachelor degree awards have increased 24 percent in the last year.
That statistic coincides with the college's recent feats to begin offering more baccalaureate level education to rural Nevada.
In the last year, GBC has received approvals from the Board of Regents to begin offering four new bachelor degrees, including a Bachelor of Science in Biology, Bachelors of Arts in English, Social Science and Natural Resources.
"The ever growing number of bachelor's degrees awarded by GBC confirms our belief that there is a need for additional four year degree options in rural Nevada," said GBC President Mark Curtis.
This year, the college has received applications for 611 certificates and degrees, up from 553 last year.
The total number of students who applied to graduate is 483. Some students will have received dual credit and will be receiving a certificate and a degree, or multiple degrees.
It is anticipated 250 students will walk across the stage to receive their diplomas at the Elko ceremony May 21.
Based on applications, the college estimates this year it will award 73 bachelor degrees plus 4 post bachelor certificates (up from 59 in 2015), 333 associate degrees (up from 304) and 201 certificates (up from 190).
"Six out of the last seven years, GBC has graduated record number of students," said Curtis.
Cutis explained the record numbers of graduates may also underscore the national honors GBC recently received for the affordability of its online offerings.
"The incredible dedication of our faculty and staff have proved year over year they can find ways to be very efficient while continuing to provide high quality postsecondary educational opportunities to the citizens of Nevada and beyond."
Of the degrees to be awarded, 39 are Battle Mountain graduates, 21 Ely graduates, 45 Pahrump graduates, 97 Winnemucca graduates, and 410 from Elko and surrounding areas, including a number from out of state.
"GBC has a vision for growth has included more baccalaureate degrees, and more outreach to rural Nevada," said Curtis. "Our next step is a push for state college status as we look forward to celebrating the college's 50th anniversary next year and begin planning for the next fifty."
Graduation dinner receptions in Battle Mountain, Pahrump, Ely and Winnemucca will begin early this week. The Elko graduation ceremony will take place at 10 a.m. May 21 in the Elko Convention Center.
For More Information Contact
Kayla McCarson
Marketing/Social Media Specialist, Student Services
E-mail: kayla.mccarson@gbcnv.edu 
Phone: (775) 753-2105
Why Great Basin College
Great Basin College wants to be your choice for higher education. GBC offers associate and baccalaureate level instruction in career and technical education and academic areas. About 3,800 students are enrolled online from across the country and on campuses and centers across 86,500 square miles, two time zones, and ten of Nevada's largest counties. We border Arizona, Oregon, Idaho, Utah, and California. We are GBC!