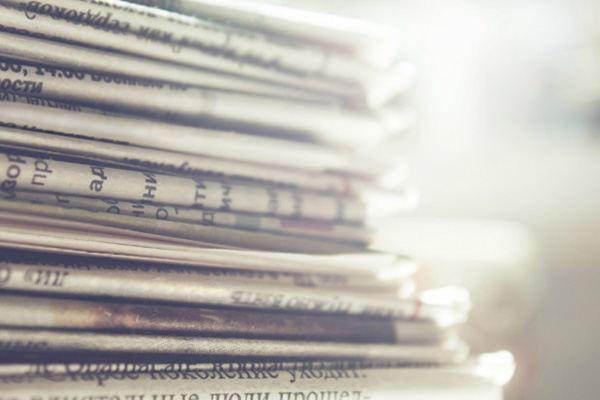 Paramedic Degree is a Go: GBC Announces New Associate Degree
Beginning this fall, Great Basin College will be offering a new Associate of Applied Science degree in Emergency Medical Services with an emphasis in Paramedic.
The paramedic program is unique to the area as it is offered via distance education.
"Students throughout GBC's service areas and beyond will be able to access the program's courses online," said David Ellis, paramedic program coordinator.
GBC hopes this program will enhance emergency care available throughout the state of Nevada.
"This program is necessary to train and educate people in the communities they live in and love," said Ellis. "A lot of people can't pack up and move to urban areas to achieve their educational goals."
GBC Dean of Health Sciences and Human Services, Amber Donnelli, said the new degree is largely made possible with the help and resources of Humboldt General Hospital in Winnemucca.
In addition, GBC received letters of support from Northeastern Nevada Regional Hospital, Desert View Hospital, William B. Ririe Hospital, Battle Mountain General, Pershing General Hospital and Banner Churchill Community Hospital, as well as many rural Nevada community leaders and agencies, all which helped in the pursuit of the new paramedic program.
"This program would not be taking place without the support and partnerships that GBC has with rural community health care organizations and community leaders who are invested in creating access to the best health care resources within their communities," said Donnelli. "Ultimately, the quality of health care delivery in GBC's service area will be greatly enhanced by individuals who take part in the program."
Ellis and Donnelli are encouraging practicing paramedics to enroll in the program to potentially receive transfer credit from GBC for previously completed courses.
"One of the most exciting parts of the program, is practicing, licensed paramedics will now be able to have a pathway towards a degree," said Dylan Angus, paramedic instructor. "Students can take the general education requirements for an associate's degree, and be given credit for their paramedic certifications they have previously received, and ultimately be able to advance their education."
Paramedic students will be required to attend designated "skills days" during each of the program's four semesters. Students will also be required to complete a Clinical Hospital Experience and a Paramedic Field Internship, which will be determined prior to each semester.
If you are interested in the AAS in Emergency Medical Services, please complete an application no later than Friday, August 21. For more information and to apply, e-mail EMS Program Director, David Ellis by e-mail at david.ellis@gbcnv.edu or contact Gaye Terras at 775.753.2301, or by e-mail at gaye.terras@gbcnv.edu.
For More Information Contact
Kayla McCarson
Marketing/Social Media Specialist, Student Services
E-mail: kayla.mccarson@gbcnv.edu 
Phone: (775) 753-2105
Why Great Basin College
Great Basin College wants to be your choice for higher education. GBC offers associate and baccalaureate level instruction in career and technical education and academic areas. About 3,800 students are enrolled online from across the country and on campuses and centers across 86,500 square miles, two time zones, and ten of Nevada's largest counties. We border Arizona, Oregon, Idaho, Utah, and California. We are GBC!