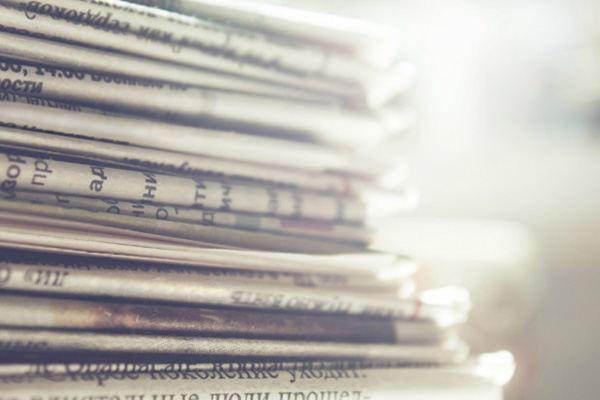 Promising Future for Local Paralegal Graduates!
14 Students Graduate from GBC Paralegal Program!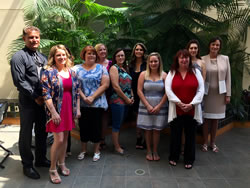 Friends and family gathered at the Great Basin College Solarium on Saturday, June 4 to celebrate 14 students who completed the Paralegal Certificate Training Program offered by Great Basin College Continuing Education.
Their graduation from the program comes during a time that is described by legal professionals as a rapidly-evolving law era.
According to the U.S. Department of Labor's Bureau of Labor Statistics, job opportunities for trained paralegals and legal assistants are projected to increase by nearly 20 percent between 2010 and 2020.
As the economy continues to improve nationally, the demand for paralegal professionals in Northeastern and rural Nevada is increasing.
Legal professionals provide legal services to all sectors of the economy, including industry, environmental, academia, governments, non-profits and corporations.
This is the third year the program has been offered by GBC Continuing Education in Elko and broadcast via interactive video to other rural sites.

The program is taught by Zane Negrych, Esq. Negrych is a retired litigation attorney and later worked as a staff attorney for the Elko County District Court.
"Having legal knowledge is having power. You are going to have the opportunity to do really good things for people, and help people," Negrych told graduates.
Students awarded certificates are Denna Anderson Haynes, Shauna Baumann, Sandra Bullon-Natividad, Saenah Earle, Tiffany Eklund, Lisa Hofheins, Dezirae Konakis, Benjamin Le, Vanessa Leavitt, Jill Maher, TJ Robison, Monica Schmidt, Cassie Strom, and Julia Unruh.
Like many of this year's paralegal students, Sandra Bullon-Natividad decided to return to school while maintaining a full-time job.
"I have lived in Elko for 15 years now, only working in the customer service industry. I came back to school and I thought it was going to be very difficult due to the legal terminology. I dedicated myself and Zane is a wonderful professor. He was there with us from beginning to end to answer any questions we had. I love working with people and my customer service skills will be useful when I begin my career," said Natividad.
The one-year training certificate program is also sought after by practicing legal assistants.

The GBC Paralegal curriculum includes coursework in Law Office Management, Tort Law, Legal Research and Writing, Civil Procedure, Legal Ethics and Communication Skills, Contract Law, Evidence, Investigation, Discovery and Trial Preparation, and Family Law. Participants can enroll for individual courses or the entire program.
"Many of my students take the program to augment what they already do that is not paralegal specific," said Negrych.
Ely graduate Vanessa Leavitt stated she was employed as a legal assistant prior to starting the program, and will now have a new title as paralegal.

"I have many new tasks and responsibilities thanks to everything that I've learned from the program and hope to be a huge asset to the firm."

Judge Nancy Porter advised graduates to go confidently towards their goals and to always be ethical. "You are graduating from a difficult program. You all worked hard and you now have skills that other people don't have, so be confident in those skills," said Porter. "Be ethical. If you want to continue to work as a paralegal, you need to be ethical."
The Great Basin College Paralegal Program is a non-credit, certificate program offered by interactive video in Battle Mountain, Ely, Pahrump, Wendover, and Winnemucca. Courses cost $199 each, not including books and materials. Classes are 8 weeks long.
For more information about the upcoming year's Paralegal Program classes offered in Fall 2016 and Spring 2017, plan to attend the paralegal orientation on Tuesday, August 15 at 5:30 pm.
Students can enroll for the orientation online at www.campusce.net/gbcnv. There is no charge for the orientation. Denise Bradshaw will be present to hand out the Bradshaw Law, LLC Paralegal Scholarship applications and talk to the students about the importance of a proper education for paralegals.
For more information or to register, visit www.campusce.net/gbcnv call Continuing Education at 775-753-2231.

For More Information Contact
Kayla McCarson
Marketing/Social Media Specialist, Student Services
E-mail: kayla.mccarson@gbcnv.edu 
Phone: (775) 753-2105
Why Great Basin College
Great Basin College wants to be your choice for higher education. GBC offers associate and baccalaureate level instruction in career and technical education and academic areas. About 3,800 students are enrolled online from across the country and on campuses and centers across 86,500 square miles, two time zones, and ten of Nevada's largest counties. We border Arizona, Oregon, Idaho, Utah, and California. We are GBC!