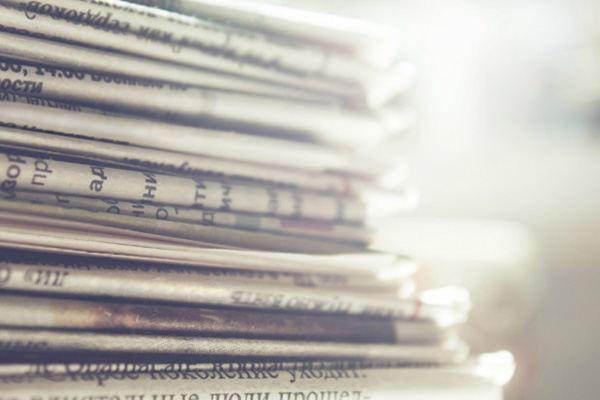 Native American Elders Tell Their Stories
GBIA "History in the Making" Aug. 18 at GBC
The Great Basin Indian Archives (GBIA) will present "History in The Making," a celebration of oral histories from Western Shoshone Elders on Thursday, Aug. 18 at the Great Basin College Theatre.
Various speakers and presentations will run from 1- 8 p.m. This event is free and open to the public. The audience is welcome to attend select presentations throughout the afternoon and evening.
The GBIA, sponsored by Great Basin College, University of Utah and Barrick North America, hosts oral histories each year with hopes engage the community from all ages and backgrounds by documenting the history and heritage of the Great Basin Indian peoples.
GBC History Professor Scott Gavorsky explained that an important component of this year's presentation is promoting the increased use of the Shoshone language.
"Since the oral history project began, the Elders have insisted on not only sharing their stories, but the Shoshone language itself," said Gavorsky. "Given the large number of oral histories now available, the GBIA and its partners are considering how to share these materials and the rich language in which they are presented back to communities throughout Nevada."
The oral histories will run from 1- 4:45 p.m., and feature stories by Elders: Danny Millet, Doris Allison, Floyd Collins, Delaine George, Ruby Sam, Theresa Sam, Lester Shaw, Jr., and Helen Walker.
Personal life experience presentations will also be shown, titled "Education Perspectives" by Antoinette Cavanaugh and "Shoshone Language Retention" by Keith Honaker.
This year's featured guest speaker is Lee-Juan Tyler, Sergeant-of-Arms for the Fort Hall Business Council of the Shoshone-Bannock Tribes. Tyler is an active in traditional and ceremonial ways of the Shoshone- Bannock people Tyler is also fluent in Shoshone and supports the revitalization of the Shoshone and Bannock languages. Tyler's presentation will begin at 6:45 p.m.
The Virtual Humanities Center will be live-streaming the evening program featuring keynote speaker Tyler and the presentation of the Elders, starting at 6:45 pm. The live-stream may be viewed on the internet at Event Live Stream.
This presentation is sponsored by Barrick Gold Corporation and GBC. Throughout the year, the GBIA actively archives videos, voice recordings, photos, documents, and transcripts, providing students and the general public easy access to rich history. All the collections can be viewed by visiting the GBIA website: www.gbcnv.edu/gbia.
For more information, see the flyer by clicking here.
For More Information Contact
Kayla McCarson
Marketing/Social Media Specialist, Student Services
E-mail: kayla.mccarson@gbcnv.edu 
Phone: (775) 753-2105
Why Great Basin College
Great Basin College wants to be your choice for higher education. GBC offers associate and baccalaureate level instruction in career and technical education and academic areas. About 3,800 students are enrolled online from across the country and on campuses and centers across 86,500 square miles, two time zones, and ten of Nevada's largest counties. We border Arizona, Oregon, Idaho, Utah, and California. We are GBC!