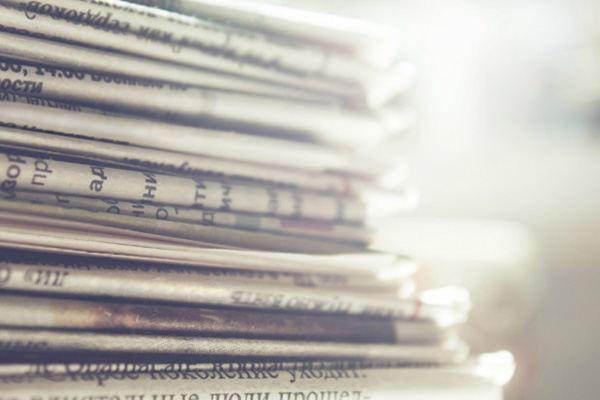 Classes for Advancement, Fun and Fitness
Enroll for community classes at GBC this fall
Registration is now open for community members who wish learn something new and get in shape at Great Basin College.
Continuing Education classes are non-credit classes taught by skilled and talented members of the community for personal enrichment and job skills enhancement.
While the classes are non-credit and cannot be counted towards a degree program at GBC, Continuing Education offers certificate-training programs which better prepare students for careers in high demand fields, such as the Paralegal Studies program and Commercial Drivers License (CDL) Training program.
If you would like more information on the paralegal program, you are encouraged to attend the upcoming orientation on Tuesday, August 16 at 5:30 p.m. at the High Tech Center, room 123. Courses towards the paralegal program begin on Aug. 23 and run through May 2017. For the full list of Paralegal Studies courses, visit www.campusce.net.gbcnv.
The CDL Training program is a 4-week long course with programs beginning on Aug. 18 and Sept. 18.
JOIN (Job Opportunities in Nevada) Inc. offers financial assistance for students who are interested in pursuing the paralegal and the CDL programs. Contact JOIN by calling 775-753-1700 or by visiting their office located at 618 Idaho St.
Other upcoming courses offered by Continuing Education include:
Basic Life Support: CPR for Health Care Providers– Aug. 20
Commercial Drivers License Training– Aug. 22
Grant Writing for Beginners- Sept. 10
Basic Life Support: CPR for Health Care Providers- Sept. 10
Positive Parenting- Sept. 13
Finding Grant Funding- Sept. 24
Good Grief- Sept. 27
For a full list of class offerings this fall, visit campusce.net/gbcnv or visit the new Continuing Education office located in McMullen Hall on the GBC Elko campus, near the library.
The GBC Fitness Center is also enrolling students and community members in its fall 2016 classes that will run from August 29 – December 16. Choose from yoga, Zumba, karate, volleyball and many more.
Below are featured fitness classes for the upcoming semester.
Cardio Step:
This class is offered 6:30- 7 a.m. on Tuesdays and Thursdays. The 1 credit course is perfect for your busy schedule, providing an intense, 30-minute, non-stop cardio step workout two days per week. In addition to improving cardiovascular fitness, this cardio workout class will help you burn fat and calories and increase your metabolic rate
Basic and Advance Yoga:
GBC Yoga classes are taught by Laura Watts. Basic Yoga is offered on Tuesdays 5:30- 6:40 p.m. and Advanced Yoga is offered on Tuesdays and Thursdays 9:30-10:40 a.m. Yoga is a way of balancing life by uniting body, mind and spirit through the use of postures, movement, breath and meditation. Yoga exercises and breathing techniques performed correctly and consistently will promote firm muscles, healthy skin, good posture, flexibility, and coordination.
Got Barre:
This class is offered 6- 7 a.m. Mondays and Wednesdays. This class combines postures inspired by ballet and other disciplines like yoga and Pilates. The barre is used as a prop to balance while doing strength training exercises with high reps of small range-of-motion movements. This class incorporates light handheld weights to bring on the burn during reps, as well as mats for targeted core work.
Boot Camp:
This class is offered 4:30- 5:30 p.m. on Mondays and Wednesdays. This class is designed to be different all the time; it will keep you guessing - and challenge you differently every class. The instructor may push you like a drill sergeant, but will offer encouragement rather than intimidation. Be prepared for some high intensity training.
A list of all fitness classes can be found in the GBC class schedule under the course name PEX, or visit www.gbcnv.edu/fitness for class descriptions and more information on the fitness center.
Anyone high school age or older can take a fitness class at Great Basin College.
If you have never previously taken a GBC course for credit, you will need to complete the GBC Admission form and pay a one-time $10 admission fee. To apply for admission or to enroll, visit www.gbcnv.edu/mygbc.
For More Information Contact
Kayla McCarson
Marketing/Social Media Specialist, Student Services
E-mail: kayla.mccarson@gbcnv.edu 
Phone: (775) 753-2105
Why Great Basin College
Great Basin College wants to be your choice for higher education. GBC offers associate and baccalaureate level instruction in career and technical education and academic areas. About 3,800 students are enrolled online from across the country and on campuses and centers across 86,500 square miles, two time zones, and ten of Nevada's largest counties. We border Arizona, Oregon, Idaho, Utah, and California. We are GBC!