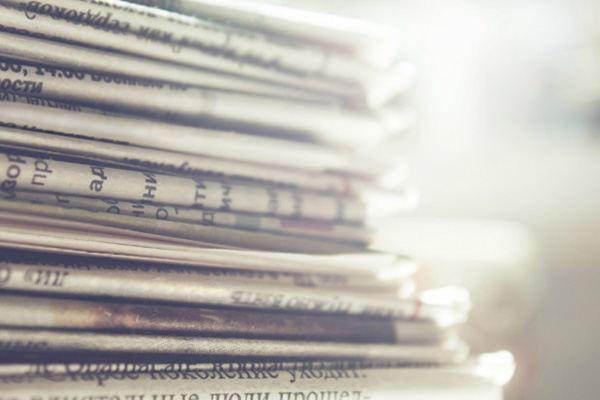 GBC Choir Seeks Voices for Holiday Concert
Roll Call: Great Basin College is calling on students and community members who have a love of choral music to participate in the GBC Concert Choir this fall semester.
The Choir is a once a week rehearsal and class offered through GBC
Continuing Education. Beginning to experienced vocalists will learn music theory, singing skills, and take part in a final holiday performance at the GBC Theatre.
The Concert Choir will be instructed by local vocalist and music director, Gail Mierins. Local pianist, Jenny Portrey will accompany voices on the piano.
"The Choir is open to anyone high school age and up," said Mierins. "We hope to have enough voices to make a strong choir. We have no limit on the number of students and community members who wish to enroll, and both women and men are welcome."

Mierins is no stranger to Elko's musical talent. Since moving to Elko in 2007, Meirins has sung in the community as a soloist, and as a member of the women's trio, An Uncommon Bond. She is the Music Director for the Elko Overland Stage Theatre Company, and was recently the Music Director for the GBC Theatre Program's production of Les Miserables.
When Mierins isn't rehearsing or supporting her children at various school and community activities, she teaches private voice lessons in her home.
Mierins says she hopes the concert choir will give multiple groups in the community a musical outlet, resulting in a diverse and passionate chorale.
"There's so much appreciation for art in Elko," said Mierins. "We want to provide the community with an outlet that hasn't existed in a long time."
The class will be held Monday evenings from 7 to 9:30p.m., and will run from Aug. 31 through Dec. 7. A holiday concert for the community will be held on Saturday, Dec. 12. Other performance opportunities are being considered.
Potential and interested students are invited to attend an "open sing" on the first day of class, Monday, Aug. 31 at 7 p.m. in the GBC Theatre. Participants will be able to sign up at the first rehearsal.
"The first day of class will be a time for those who are interested to come and find out what we will be singing this semester," said Mierins. "Come and ask questions, start learning some of the music, and listen to some of the other pieces selected for the semester."
Participation cost is $110. Singers will be responsible for purchasing their own music and performance folder, which will be available at the GBC Bookstore after the first two weeks of class. Singer will also provide their own concert attire, which will be discussed at the "open sing."
"Music selections for the semester include well-known Christmas carols as well as pieces that will be lesser-known, but just as enjoyable to both singers and the audience," said Mierins.
To learn more about the GBC Concert Choir, attend the first class/ "open sing" on Aug. 31 at 7 p.m. in the GBC Theatre. For additional information, contact Gail Mierins at 603-369-7334 or Continuing Education at 775-753-2202. To sign up for the Concert Choir, visit campusce.net/gbcnv.
For More Information Contact
Kayla McCarson
Marketing/Social Media Specialist, Student Services
E-mail: kayla.mccarson@gbcnv.edu 
Phone: (775) 753-2105
Why Great Basin College
Great Basin College wants to be your choice for higher education. GBC offers associate and baccalaureate level instruction in career and technical education and academic areas. About 3,800 students are enrolled online from across the country and on campuses and centers across 86,500 square miles, two time zones, and ten of Nevada's largest counties. We border Arizona, Oregon, Idaho, Utah, and California. We are GBC!