About the Program
The purpose of GBC's Criminal Justice Program is to assist students in the understanding of the intersection of biography and history within social structures related to the criminal justice system, as well as how to be a reflective, proficient, and active agent within these systems.

Graduates of the AAS in Criminal Justice Law Enforcement degree program will have the following knowlege and skills to:

* Critically analyze factors involved in the causation of crime.
* Describe and demonstrate proficiency in basic investigative
techniques.
* Understand the application of state and federal law to law
enforcement situations.
* Describe the application of state proficiency in basic policing
skills.
* Identify and analyze the major components of the American criminal
justice system.
* Analyze the relationships between biology , the physical
environment, and anti-social human behavior.
* Critically analyze factors involved in the relationships among
justice system professionals, the clientele of the justice system,
and the public.

The GBC criminal justice program provides student-centered
instruction leading to knowledge of criminal justice history and development, comprehension of criminological theories, cognition of criminal law and procedures, and proficiency with the practical application of criminal justice processes.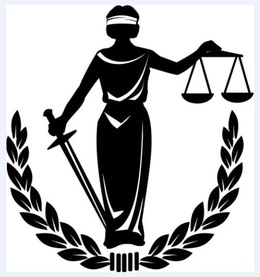 Announcements
Rick Mackey will be offering CRJ 104 "Intro to Admin of Justice" and CRJ 220 "Criminal Procedure" online and through Interactive Video this Spring. Rick will also be offering CRJ 120 "Community Relations" online. Don Zumwalt will be teaching CRJ 106 "Intro to Corrections" and CRJ 140 "Elements of Supervision online as well as CRJ 265 "Intro to Physical Evidence" in person and through Interactive Video. CRj 155 "Juvenile Justice System" will be taught online by Heather Plager-Heard. Darius Cooper will be teaching "Intro to Criminology" CRJ 270 online. Classes begin January 20th,2015.
*PDF files require the Adobe Reader for your browser, available free from Adobe.