HOWARD HICKSON'S HISTORIES
[Index]
---
Crook Saves Sheriff
Near Lovelock, Nevada - December 14-15, 1974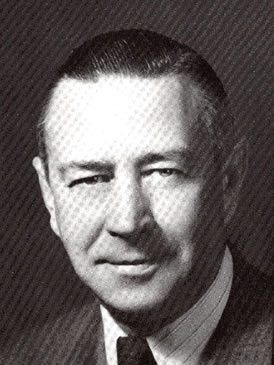 Elko County's famous Flying Sheriff, Jesse "Jess" C. Harris, planned to take two convicted men to the state prison at Carson City on December 14, 1974. Jess was an expert pilot who soloed in 1929 while he was a motorcycle cop for the Burbank, California police. He was a test and ferry pilot for Lockheed Aircraft during World War II, then he and his wife, Florence, moved back to Elko where Jess had been born in 1903.
His father was Sheriff Joseph C. Harris. Between Joe and Jess, they served 50 years in the 20th century as sheriff of Elko County. Jess was elected in 1950 and served until 1974. Joe headed the same office from 1910 to 1936. Incidentally, although he is not related to Jess and Joe, Elko County's current sheriff, Neil Harris, took office in 1990. A little trivia - since 1910, one Harris or another has been sheriff for 66 of those years. Good name to have when running for sheriff in Elko County. Statistically, there was a Sheriff Harris 69% of the time.
Jess had thousands of hours of flying time. While sheriff, he frequently flew on searches, rescues, to remote ranches and towns, and transported prisoners. After all, he had a lot of ground to cover in the fourth largest county in the nation.
Just two weeks until retirement he loaded the two prisoners into the aircraft. One was Donald Mentel, aka Ian Dambrowski, 36, of San Jose, California, who was headed for six years in the pen for burglarizing Elko's Bi-Way Drug. The other was Jack Nelson Lindsey, 54, from Austin, Nevada, He had forged a couple of checks totaling $300 at the Commercial Hotel. Lindsey was sentenced to 18 months.
Taking off at 9:30 a.m., Jess, was at the controls of a Cesna 180 belonging to El Aero Services. By noon, the plane was battling a snowstorm. Harris dropped below power lines to follow a road. Too close to the ground, a wingtip hit the road causing the plane to crash near the abandoned Mineral Materials Mine about twenty miles southeast of Lovelock.
Trapped in the aircraft cockpit, Jess lost consciousness. He had chest injuries and a severe stroke caused by traumatic head injury. Mentel had a broken arm, fractured leg, broken jaw, and multiple bruises. Lindsey was least injured of the three.
He could have easily taken a gun and $200 in the plane and disappeared, but chose to help Mentel to a nearby shack. He returned to the crash site and tried to free the sheriff. Jack covered Jess with his own jacket and returned to the cabin. He built a fire to keep warm through the long cold night. Lindsey went back frequently to the wreckage and put his own body against Jess hoping to keep the sheriff warm.
Hearing the aircraft was overdue in Carson City, the Pershing County sheriff's office in Lovelock, at 9:30 p.m., asked the US Air Force to provide a fix on the Cesna's emergency locator transmitter (ELT). When rescuers found the crash site at 2:30 a.m. the Air Force plane had only missed the place by one half mile. All three men were hospitalized and the two prisoners were later turned over to prison officials. Jess, in a more severe condition, was hospitalized several months in Reno and Elko.
Lindsey was pardoned for helping jess survive the night, a fitting reward for his concern and involvement.
Sources: "Jess Harris, the Flying Sheriff," Northeastern Nevada Historical Society Quarterly, 92-2, by Carol Hendershot; Elko Daily Free Press, December 15-19, 1974; Elko County Sheriff Neil Harris, and "Elko Cemetery Records," Northeastern Nevada Museum Archives.
©Copyright 2006 by Howard Hickson