HOWARD HICKSON'S HISTORIES
[Index]
---
Letty, Mail Order Bride
Riddle, Idaho and Elko, Nevada
Joe Winn lived on his 640 acre homestead in the middle of the UD ranch, a sheep and cattle operation, near Riddle, Idaho. He found his acreage on land that had somehow not been included as UD property. Winn built a small house and corral. A bachelor, Joe worked for the UD and herded their rams on his property when they were finished impregnating the ewes.
It was a lonely life and he hankered for a woman. One day, leafing through a pulp magazine, Joe found an advertisement for mail order brides. After ordering and corresponding with Letisha Amelia "Letty" Bersone, he sent her a train ticket. A few weeks later, she arrived in Elko. Some called her a hard looker but to Joe, she was beautiful. They were immediately married by a local preacher and spent a short one night honeymoon at the Commercial Hotel before heading for Joe's place up in Idaho. Letty pitched in and helped make a good home for them.
After awhile, Letty decided she wanted to be a beautician. She looked through several catalogs before selecting an electric hair curling machine. It didn't matter that the homestead had no power of any kind.
She drove over to Riddle and put in her order at the post office in Hasting's store. It arrived and Letty was happy. The contraption was about six feet tall and had a couple of dozen electric wires, each with a curler attached. She studied and studied the manual and finally thought she could operate the monster.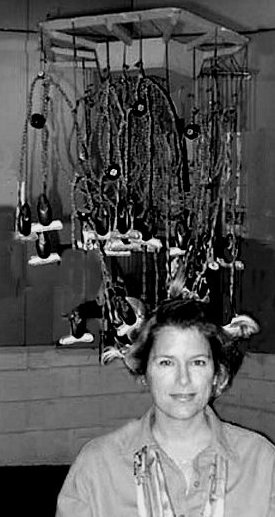 She packed up her equipment in their truck and drove over to Ralph and Mary Gedney's UD ranch. The UD was the nearest place with power. Mary decided that her 12 year old daughter, Cora Belle, would be the first to have a permanent on Letty's new machine. It was time for Letty to show off her new talents.
Cora Belle sat patiently while Letty rolled her hair and carefully placed each curl into a wired clip. The machine was plugged in and little Cora Belle remained attached to the wires for the specified time. Then it was time for the unveiling. As each curling clip was opened, poor Cora Belle's burnt hair fell to the floor. What a mess. It took months before the youngster's hair grew back. That was the end of Letty's beautician career.
Letty had followed the printed instructions so it was a mystery why the curling machine burned Cora Belle's hair. They thought it might be the power source. The UD used a Kohler power plant to supply energy to their storage batteries, that's direct current. The machine was probably built for alternating current.
Epilogue: Joe and Letty lived on their homestead for several years then sold out and moved to Elko. In town, they lived in a house trailer with no water or electricity. He worked as a shill at the Commercial Hotel and Casino. Letty's claim to fame in Elko was being run over by a local physician who paid her cash not to report the accident.
Letty was the first to pass away. Born on April 21, 1895 she died on June 24, 1961 at age 66. Letty is buried in the Lamoille Cemetery.
Then, on May 5, 1975 Joseph William Winn left this world. From Lehi, Utah he was born on February 14, 1893. By the time of his death, he had moved from Elko to Las Vegas.
Sources: Dr. Tom Gallagher, Elko resident; 1930 US Census; Elko County Cemetery Inventory, Northeastern Nevada Museum; and Ancestry.com.
Photograph: Archives, Northeastern Nevada Museum: Cynthia Delaney demonstrating a hair permanent machine similar to the one in the story.
©Copyright 2007 Howard Hickson