Help and Services
Books Are Just the Beginning
The GBC Library is not just about books anymore! We offer a wide range of services for both students and community members.
Books, Magazines, Journals, DVDs, VHS, and Headphones
How to check out:
Apply for a GBC Library card either online or at the circulation desk (the front desk)
Locate the item you wish to check out and bring it to the circulation desk with your library card. If you are unable to locate your card you may show your driver's license as an alternative. NOTE- if your card is lost or stolen, please notify the circulation desk immediately.
Card holders must have a library statement of understanding signed and on file in order to check out items.
All items will be stamped with a due date, and the item is ready to go!
How to renew:
There are two ways to renew- over the phone and in person at the circulation desk. In order to avoid possible overdue charges, we recommend that card holders renew items at least one day ahead. Waiting until the day the item is due is risky and could lead to overdue charges if not done in a timely manner. All card holders will be responsible for ALL overdue fees under their account! If the card holder has lost an item, they may replace the item with a good copy from Amazon or another company, and will only pay the additional overdue fee. All items not replaced in this manner will be charged the full UNR pricing (around $67.15). To avoid these fees, renew your item on time!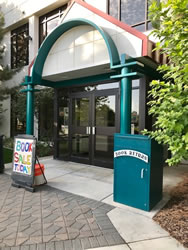 How to return:
There are two ways to check in your item- In person at the circulation desk, or in one of the two library book drops. There is one book drop located to the left of the indoor entrance to the library, and the other is located to the right of the courtyard entrance.
NOTE- card holders may NOT turn an item into the book drop if the item is overdue. Card holders must return overdue items in at the circulation desk in order to clear any fees associated with the overdue notice.
A hold will be placed on the card holder's account if the overdue fines are not paid. All payments must be made in cash as we do not have a card reader for credit/debit payments.
Laptops Available for Loan
The library has laptops available for daily loan for GBC students only. The laptop loan process is the same as checking out books, however, the loan is only good for a day-to-day basis.
All long-term laptop loans must be approved in advance.
Wi-Fi
Both GBC students and community patrons have access to the library's Wi-Fi. In order to access the Wi-Fi, students will use the same log on information as their computer log in. Community patrons will need to bring their device to the circulation desk in order for a staff member to input the log in information.

Print Shop Services
Student printing:
Black and White School Related Prints- free for the first 15 pages | $.10/page for 16+ pages. Please print PowerPoints with multiple slides per page.
Black and White Personal Printing- all prints that are not school related will be $.10/page
Color Printing (any)- $.20/page
Community patron printing:
Black and White- $.10/page
Color- $.20/page
Scanning:
Scanning is available free of charge for all library patrons. Documents will be scanned to a card holder's unlocked USB drive. If the card holder does not have a personal USB, the library staff can scan the documents to the library's USB and then email the document file to the card holder.
Laminating:
In order to have an item laminated, please see a library staff member for assistance. Charges for laminating vary based on size.
Letter size or under: $.35 / item
Legal size: $.50 / item
11x17: $1.00 / item
Anything larger: $1.50
Nothing larger than 24 inches.
Study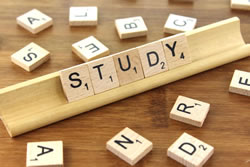 It wouldn't be a library without study spaces! There are several large study tables located around the library, however, there are other spaces for study as well! Patrons are welcome to study in in the computer lab (MH211), the Reading Room, and the library conference room (MH110). MH211 and MH110 are only available as study rooms if there are no scheduled classes or meetings. The library Reading Room is available at any time for study, however, we ask that you do not close the door as the reading room is home to the book sale.
NOTE- The GBC Library is NOT a silent library. Patrons are free to converse with other patrons. We will however, not tolerate vulgar language use as the library is a public space.
Inter Library Loans (ILL)
Can't find a specific book? Can't access an online article? No worry! If there are any books or articles that a card holder cannot access with the library, we have the ability to request access from a different library.

ILL request online:
Click on the Inter Library Loan link and fill out the online request in its entirety. The more information provided about an item, the better chance of receiving the item. All online submissions will automatically notify a staff member once submitted.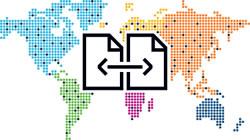 ILL request in person:
To apply for an inter library loan in person, write down as much information about the item as possible. The more information on an item, the better chance of receiving the loan. ILL requests must also list the card holder's name, phone number, and email address. Incomplete loan requests will not be processed.

NOTE- ILL requests for articles are filled (on average) around one to two days after processed. Book loans arrive (on average) around 2 weeks after processed. If your ILL is for a pending assignment, we ask that the request is submitted to the library at least two weeks before the assignment is due. The library is NOT responsible for any late assignments caused by a late ILL request.
For More Information Contact
Great Basin College Library
McMullen Hall
1500 College Parkway
Elko, NV 89801
775-753-2222
Why Great Basin College
Great Basin College wants to be your choice for higher education. GBC offers associate and baccalaureate level instruction in career and technical education and academic areas. About 3,800 students are enrolled online from across the country and on campuses and centers across 86,500 square miles, two time zones, and ten of Nevada's largest counties. We border Arizona, Oregon, Idaho, Utah, and California. We are GBC!