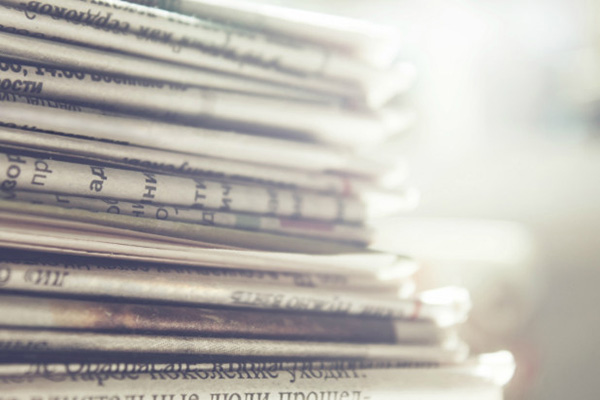 Oscar Nominated Shorts, Independent Films
12th Annual GBC Film Fest Begins Feb. 9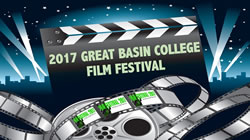 Great Basin College's 12th Annual Film Festival is back beginning Thursday Feb. 9 through Friday, Feb. 17. This year the festival will feature four carefully selected independent films never before shown in Elko and a special screening of the 2017 Oscar Nominated Short Films.
The independent films which all begin at 6 p.m. will be shown at the GBC Theater. Appetizers are available prior to each movie beginning at 5:30 p.m. Student and senior citizen tickets cost $6.50 and general public tickets cost $7. Tickets can be purchased at the door. A short film will be shown prior to each movie.
GBC Film Fest Chair Russ Minter noted the screening of the Oscar Nominated Shorts was a sold-out success last year. "Due to audience demand we are expanding seating by moving to the Western Folklife Center where we can offer a larger screen and better sound system."
The 2017 Oscar Nominated Shorts are slated for Friday, Feb. 17. Doors at The Western Folklife Center will open at 5:30 p.m. with the films beginning at 6 p.m.
Thursday, Feb. 9 "Moonlight" -- on every critics Top 10 list, this movie chronicles the life of a young black man from childhood to adulthood as he struggles to find his place in the world while growing up in a rough neighborhood of Miami. CULINARY SPONSOR: Ogi Deli.
Friday, Feb. 10 "The Dark Horse" -- a troubled New Zealand chess champion finds purpose by teaching underprivileged children about the rules of chess and life. CULINARY SPONSOR: Spoon Me.
Saturday, Feb. 11 "The Brand New Testament" -- Did you know that God is alive and lives in Brussels with his daughter? CULINARY SPONSOR: Pizza Barn.
Friday, Feb. 17 "Oscar-Nominated Shorts" (Western Folklife Center) CULINARY SPONSOR: Machi's Saloon. A no host bar will be available. Tickets are $7 and are available now at the Western Folklife Center gift shop, and at the door on Feb. 17.
Saturday, Feb. 18 "The Ashes of Brush Flats" -- Two brothers and their struggles with loss, love and revenge. A modern Western that is a roller coaster ride through Reno, Nevada, shedding light on the moral code that makes us all human.
The Film Festival is just one of several cultural events sponsored by the GBC Arts and Cultural Enrichment Committee (ACE). Information about upcoming events can be found at http://www.gbcnv.edu/ace.

This event would not be possible without these wonderful sponsors:
Stephen Price, DDS
M&M Tile and Granite/Design Concepts
Janet Carter, OD
Mane Salon
Solace Tattoo
Elko Fly Shop
Lostra Brothers Towing
Western Folklife Center
Relax in Style – John Sherwood
The GBC Arts and Letters Department
For More Information Contact
Kayla McCarson
Marketing/Social Media Specialist, Student Services
E-mail: kayla.mccarson@gbcnv.edu 
Phone: (775) 753-2105
Why Great Basin College
Great Basin College wants to be your choice for higher education. GBC offers associate and baccalaureate level instruction in career and technical education and academic areas. About 3,800 students are enrolled online from across the country and on campuses and centers across 86,500 square miles, two time zones, and ten of Nevada's largest counties. We border Arizona, Oregon, Idaho, Utah, and California. We are GBC!