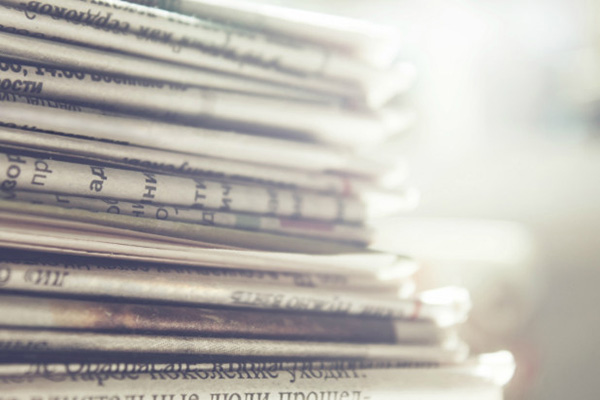 Social Work Program Highlights Local Careers
The GBC - UNR Bachelor Program Celebrates National Professional Social Workers Month in March highlighting the contributions social workers make!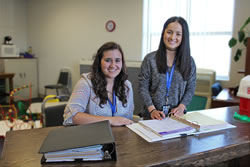 March is National Professional Social Workers Month, designed to highlight the important contributions social workers make to society as well as an opportunity to spotlight the profession.
With the U.S. population shifting to urban areas, rural communities in Nevada are continually seeking qualified social workers.
The University of Nevada, Reno and Great Basin College 3 +1 Bachelor of Social Work program is working towards filling the demand for social workers in the many rural communities of Nevada.
In collaboration with GBC, the University of Nevada's School of Social Work program offers a dynamic schedule for students who reside in rural Nevada and wish to pursue a BSW degree.
"Through this program, all students in the GBC service area are able to complete the equivalent of the first three years of academic study at GBC through online classes and interactive video classes. Students then complete their final year as a UNR student through online classes while completing an internship in their own communities. They must attend a weekend class once a month at UNR. The BSW degree is conferred by UNR," said GBC Social Work Instructor Wendy Charlebois.
Megan James and Esperanza Garcia of Elko both completed the 3+1 BSW program last year. Upon completion of the program, both obtained full-time careers at Nevada Early Intervention Services in Elko, where both graduates previously completed their field internships.
"The program is important for rural students who want to work in their communities after graduation," said James. "Traveling just one weekend a month in the final year of the program is awesome for students who want to stay local while completing field internships."
Garcia also explained the program allowed her save money while pursuing a bachelor's degree.
"Going through college, financial issues were a huge concern of mine. Being able to stay home, where I wanted a career, worked best for me," she said.
Like many graduates of the program who continue to work in rural Nevada, James and Garcia stated they have first hand experience of the need for more social workers.
"Driving to other surrounding communities is a daily task of ours. We cover Jackpot, West Wendover, Battle Mountain, Ely, Winnemucca, plus many other communities," said James. "I definitely feel we are working to make a difference. At NEIS, while the goal is ultimately helping the child, we get to work and interact with families across the northern part of the state."
NEIS is just one of many agencies and organizations where local 3 +1 BSW students can complete their internships. Current BSW students are interning for school districts, non-profit organizations, as well as county and state offices.
Charlebois, explained that the GBC service area gains professionals in many areas due to the reach of the 3 + 1 Program.
"The local State of Nevada office of the Division of Child and Family and the Winnemucca Office is staffed almost completely with 3+1 graduates. In the past, those have been difficult positions to fill but because of the 3+1 program, DCFS in Northeastern Nevada is almost fully staffed," said Charlebois. "Social Work is a dynamic and rewarding profession that offers students a career they can be proud of."
The public is invited to attend an orientation about the GBC- UNR 3 +1 Bachelor of Social Work program Thursday, April 13 at 5:30 p.m. The orientation will be held live at the GBC Elko campus in the Dorothy Gallagher Health Sciences building room 108. The orientation will also be held via interactive video at the GBC Center locations in Ely, room 111; Pahrump, room 115 and Winnemucca, room 124.
For more information about the orientation, contact Rachel at 775-753-2244.
For More Information Contact
Kayla McCarson
Marketing/Social Media Specialist, Student Services
E-mail: kayla.mccarson@gbcnv.edu 
Phone: (775) 753-2105
Why Great Basin College
Great Basin College wants to be your choice for higher education. GBC offers associate and baccalaureate level instruction in career and technical education and academic areas. About 3,800 students are enrolled online from across the country and on campuses and centers across 86,500 square miles, two time zones, and ten of Nevada's largest counties. We border Arizona, Oregon, Idaho, Utah, and California. We are GBC!