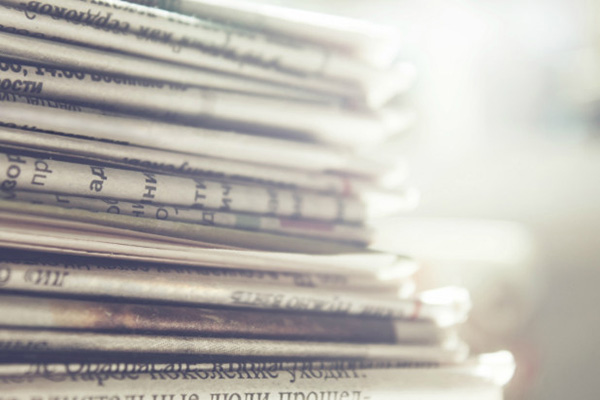 GBC Instructor Attends National Conference
Surveying and Geomatics Instructor Byron Calkins recently participated in the 2017 National Surveyors, Mapping, and Geospatial Conference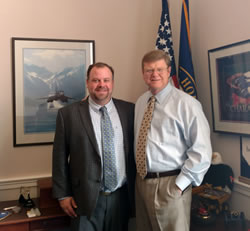 Great Basin College Surveying and Geomatics Instructor Byron Calkins recently traveled to Silver Spring, Md. to participate in the 2017 National Surveyors, Mapping, and Geospatial Conference.
This year's conference included a visit to Capitol Hill, professional development, an exhibit hall, and a national student competition. The topic for the 2017 student competition was to conduct a survey that focused on the collection and analysis of high precision vertical data.
Topics included using GPS for geoid model improvement and verification, precise leveling for seismic or subsidence monitoring, deformation monitoring in construction, complex point cloud models, monitoring of sea level rise, and industrial applications such as machine alignment.
The 2017 National Society of Professional Surveyors student competition baccalaureate division winners were:
1st place, Texas A&M
2nd place, Oregon Institute of Technology
3rd place, Penn State
Many of the attending constituents from this year's conference gathered at the U.S. Capitol for meetings with their respective congressional and senate leaders to discuss important issues related to the geospatial profession. Three major talking points included:
Flood Insurance Reform
Infrastructure
Private Sector Utilization
In recognizing the importance of accurate geospatial data, our National Surveying, Mapping, and Geospatial coalition requested that Congress include legislative language calling for surveying, mapping, and geospatial data for the planning, design, construction, operation, and maintenance for all related federal infrastructure projects.
Great Basin College currently offers an online Bachelor of Applied Science in Land Surveying and Geomatics. For more information, contact Land Surveying Instructor and Program Advisor Byron Calkins by e-mailing byron.calkins@gbcnv.edu or visit http://www.gbcnv.edu/programs/bas-ls/bas_ls_new.html.
For More Information Contact
Kayla McCarson
Marketing/Social Media Specialist, Student Services
E-mail: kayla.mccarson@gbcnv.edu 
Phone: (775) 753-2105
Why Great Basin College
Great Basin College wants to be your choice for higher education. GBC offers associate and baccalaureate level instruction in career and technical education and academic areas. About 3,800 students are enrolled online from across the country and on campuses and centers across 86,500 square miles, two time zones, and ten of Nevada's largest counties. We border Arizona, Oregon, Idaho, Utah, and California. We are GBC!