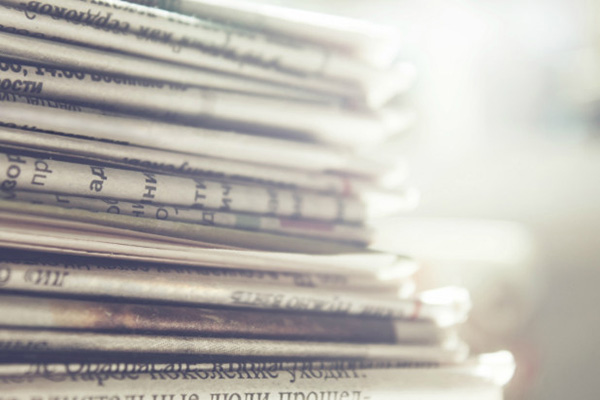 Cisco IT Courses Now Available at GBC
Barrick, Cisco, GBC partnership launches Cisco Networking Academy!
To expand workforce development in mining and networking related careers, Barrick, Cisco and Great Basin College have partnered to bring the Cisco Networking Academy to the communities served by GBC and well beyond.
The Cisco Networking Academy is a IT education program which covers all ranges of training, from exploratory courses, to foundational certification courses and advanced networking and programming courses.
The partnership, initiated through Barrick, will provide the development courses at no cost to groups in the community, including Barrick employees and their families, veterans of the U.S. Armed Forces, members of the Western Shoshone tribe and many others in Barrick's rural host communities in Northern Nevada.
"Offering Cisco courses for GBC networking students will not only significantly enhance their coursework, but they will be better prepared to meet the region's workforce demands," said GBC President Mark Curtis.
Beginning April 20, the self-paced course will be offered through GBC Continuing Education. Students can register at www.campusce.net/gbcnv. This non-credit exploratory course is completely online and introduces participants to careers in technology. Topics include Internet of Things (IoT), Cybersecurity, and "Getting Connected".
This course is free to Barrick employees and their families, and Veterans of the U.S. Armed Forces who reside in the rural Nevada communities that host Barrick mining operations (Elko/Spring Creek, Carlin, Crescent Valley, Eureka, Battle Mountain, and Winnemucca). All other interested community members may enroll in this Barrick-sponsored course for only the registration cost of $7.
Beginning in the Fall 2017 semester, Cisco networking courses will be offered for traditional college credit and be instructor-led on an online platform. The for-credit courses can be used towards completion of degree programs offered in the Computer Technologies Department at GBC. Registration will be done through the traditional admissions processes at www.gbcnv.edu/admissions. For more information on the instructor-led courses, contact Laura Pike by e-mailing laura.pike@gbcnv.edu or phone 775-753-2288.
"Collaboration has always been at the heart of the partnership between Barrick and Cisco, and working together with Great Basin College to bring this program to our employees and the wider community underscores the importance we put on training out workforce and helping promote further education in the local community," said Michael Brown, President of Barrick USA. "This is a critical step in our digital transformation and innovation strategy, to ensure we are building a sustainable, skilled workforce to support our business in the future. In doing so, we will also support the continued expansion and diversification of the economy of rural Nevada and the state.
Information on the Courses: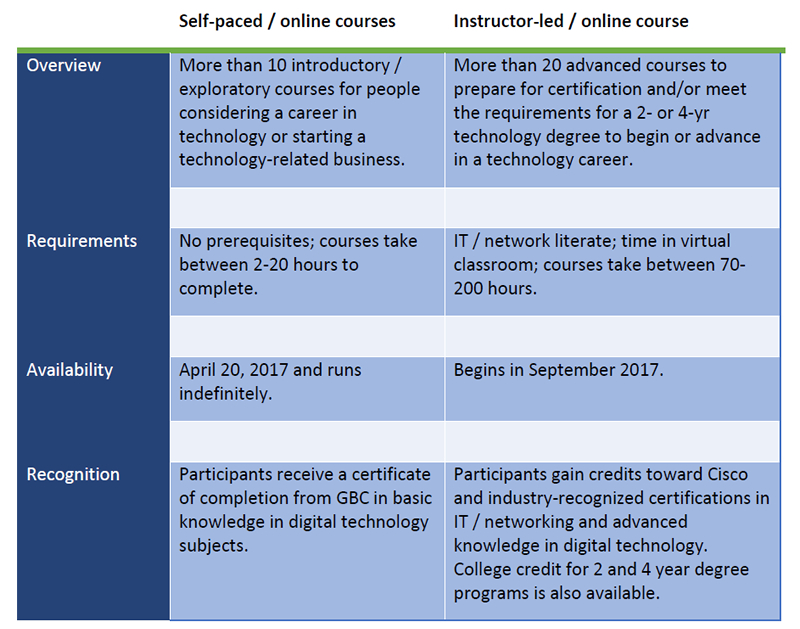 Click here to see the Continuing Education flyer.
(Photos provided by Barrick)
For More Information Contact
Kayla McCarson
Marketing/Social Media Specialist, Student Services
E-mail: kayla.mccarson@gbcnv.edu 
Phone: (775) 753-2105
Why Great Basin College
Great Basin College wants to be your choice for higher education. GBC offers associate and baccalaureate level instruction in career and technical education and academic areas. About 3,800 students are enrolled online from across the country and on campuses and centers across 86,500 square miles, two time zones, and ten of Nevada's largest counties. We border Arizona, Oregon, Idaho, Utah, and California. We are GBC!