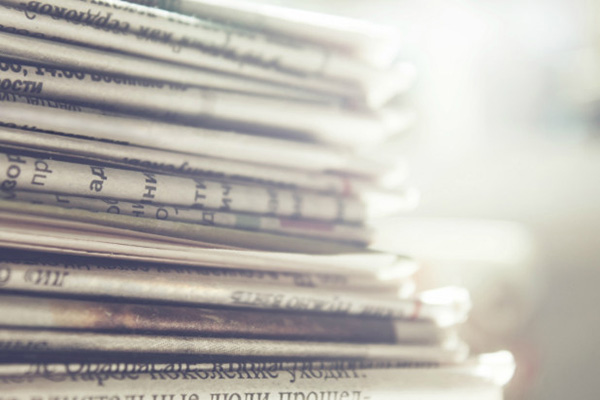 Joyce Helens to Become Next President of GBC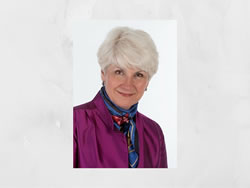 The Board of Regents today approved the appointment of Joyce Helens as the next president of Great Basin College, effective August 1.
"Our search process has brought forward an excellent and experienced leader to take the helm of Great Basin College," said Rick Trachok, chair of the Board of Regents. "We look forward to the contributions she will make to the college and to the many students and communities it serves."
Helens was one of three finalists who spent the past few days on campus participating in public forums and interviews. She was selected yesterday by the Board of Regents' ad hoc GBC President Search Committee with input from a 23-member community advisory group.
"My husband and I are looking forward to building our home here," said Helens. "We feel comfortable with the area as it's an area we know and have visited before. I would say we are western people. It's a really good fit geographically for us."
"I told President Curtis that I stand on his shoulders. I pay tribute and honor to what he has done at GBC, and now that allows us to get to the next level of excellence."
Helens has both broad and deep higher education leadership experience in multi-state two-year colleges and universities. Since 2006, Helens has enjoyed success in the MinnState System as president of St. Cloud Technical and Community College, where she has built a nationally recognized comprehensive community and technical college with increased enrollment, new and renovated programs and facilities, and a successful college re-accreditation.
She obtained a baccalaureate degree from St. Martin's University in Washington State and her Master's Degree from Portland State University where she also completed her doctoral coursework. Before coming to Minnesota, Helens was at the University of Alaska Statewide System, holding leadership positions at the University of Alaska Anchorage Community & Technical College and then as Executive Director of the University of Alaska Corporate Programs where she created a Corporate University within an academic university system to respond to the education and training needs of Alaska business and industry. Helens also served in senior and executive community college leadership positions in Oregon, Texas and Washington.
The ad hoc GBC President Search committee was chaired by Regent Sam Lieberman and included regents Dr. Andrea Anderson, Carol Del Carlo, Dr. Jason Geddes, Cathy McAdoo, and Allison Stephens.
Advisory members to the committee included: Gerald Ackerman, Cristian Apolinar, Pam Borda, Lisa Campbell, Mary Doucette, Dr. Jonathan Foster, Hon. Chris Johnson, Matt McCarty, Katie McConnell, Kevin Melcher, Bret Murphy, Katie Neddenriep, Rick Palagi, Michelle Phay, Ben Reed, Dave Roden, Sonja Sibert, Dr. Laura Walsh, Norm Whittaker, Tim Wichersham, Jim Winer, Mardell Wilkins, and Jeff Zander.
For More Information Contact
Kayla McCarson
Marketing/Social Media Specialist, Student Services
E-mail: kayla.mccarson@gbcnv.edu 
Phone: (775) 753-2105
Why Great Basin College
Great Basin College wants to be your choice for higher education. GBC offers associate and baccalaureate level instruction in career and technical education and academic areas. About 3,800 students are enrolled online from across the country and on campuses and centers across 86,500 square miles, two time zones, and ten of Nevada's largest counties. We border Arizona, Oregon, Idaho, Utah, and California. We are GBC!