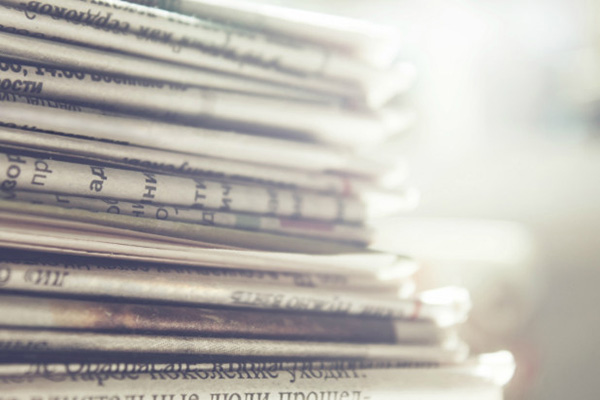 GBC Students Inducted into Phi Theta Kappa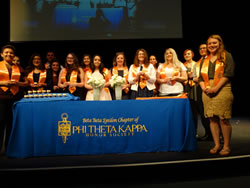 GBC Students were recently inducted into the Phi Theta Kappa Honor Society. In order to be eligible for invitation into the honor society, members must have completed 12 hours of coursework and maintained a grade point average of 3.5.
"Inductees are members for life as long as they maintain a GPA of 3.0 or greater. Members have access to scholarships opportunities for undergraduate and graduate school," said PTK Advisor and Geology Professor Carrie Meisner.
Phi Theta Kappa (PTK) is an international honor society of two-year colleges, and two-year academic programs. It's the largest honor society in American higher education, with more than 1.5 million members and 1,200 chapters located in all 50 states and abroad. PTK is also one of the largest collegiate honors societies world-wide.
Phi Theta Kappa is built on four pillars, or hallmarks that each chapter strives to capture in each of its activities:

Scholarship: Academic study or achievement; learning of a high level.
Leadership: The state or position of being a leader.
Fellowship: Friendly association, especially with people who share one's interests.
Service: The action of helping or doing work for someone else.
Membership in Phi Theta Kappa is by invitation only. All eligible students receive an invitation to join once each semester. Invitations are sent out the semester following when criteria are met.
This year's inductees are:

Danielle Beazer
Kyle Bell
Leticia Chavez
Deborah Fullow
Andrea Huerta
Taylor Jun
Wyatt Kay
Stephanie Larsen
Whitey Little Nest
Nadia Louhichi
Mackenzie Manley
Javier Martinez
James McDade
Indica Morgenstein
Dathan Neal
Krystal Oppenhein
Nicole Ramirez
Adreanna Roberts
Ashley Anne Sales
Sandra Solis
Jennifer Stieger
Brandon Thurman
Gerelle Valentine-Thurman
Melissa Washabaugh
For More Information Contact
Kayla McCarson
Marketing/Social Media Specialist, Student Services
E-mail: kayla.mccarson@gbcnv.edu 
Phone: (775) 753-2105
Why Great Basin College
Great Basin College wants to be your choice for higher education. GBC offers associate and baccalaureate level instruction in career and technical education and academic areas. About 3,800 students are enrolled online from across the country and on campuses and centers across 86,500 square miles, two time zones, and ten of Nevada's largest counties. We border Arizona, Oregon, Idaho, Utah, and California. We are GBC!