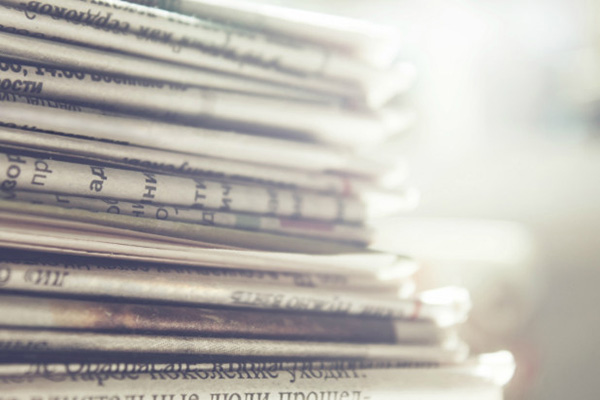 GBC Offers Summer Fitness Classes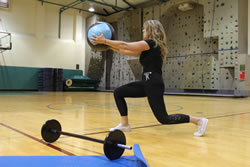 Summer is heating up at the Great Basin College Fitness Center. A variety of physical education courses begin June 12 and run through August 5.
With classes offered in rock climbing, volleyball, Zumba, boot camp, strength training and yoga, there is something for everyone.
Rock climbing, taught by instructors Brandon and Annie Hicks, is a class for the adventure-seeking outdoor enthusiast. This class is appropriate for beginner and intermediate level climbers. Students learn basic belay, climbing and rappelling techniques in a safe indoor setting. For the summer session, students will then have the opportunity to test their abilities as they participate in several climbing field trips in Lamoille canyon.
For the competitive athlete wanting to improve one's sports skills, coed volleyball with instructor Jenn Sprout is a great option. Class is every Monday from 6-7:45 p.m. Sprout has more than ten years of experience coaching and running volleyball programs.
"Coed volleyball is for players of all ability levels," Sprout said. "Each week we start off with drills to warm up and grow skills and then transition into playtime. It's great to take with a friend or on your own to make new friends."
For the individual who would like to challenge his or her physical fitness abilities, boot camp with instructor Angela Ash, offered Monday and Wednesday from 8-9 a.m., is a high-intensity cardiovascular and strength-training workout.
Ash is a personal trainer and group fitness instructor certified through the National Academy of Sports Medicine. An avid outdoor enthusiast and cyclist, Ash has been teaching fitness classes for ten years.
"Boot camp is a wide variety of strength and cardio," Ash said. While the level of intensity may be intimidating, Ash said people should not be afraid to try boot camp. "I will modify to everyone's abilities."
Zumba with instructor Kerstin Anderson provides participants with a cardiovascular workout using high-energy, easy-to-follow dance moves choreographed to chart-topping music.
"Zumba is a fun-filled class that is sure to burn calories, tone and tighten your body, and give your day a boost of happiness," said Anderson, who has been teaching Zumba for seven years. Zumba is every Tuesday and Thursday from 8-8:50 a.m.
However, if one is seeking a calming, meditative approach to health and fitness, basic yoga with instructor Laura Watts is another option. This class is appropriate for beginner and advanced yoga practitioners. By linking movement with breath, students will increase flexibility, muscular strength and stamina. Students will practice relaxation techniques, focusing on mind, body and spirit. Class meets each Tuesday and Thursday from 5:30-6:40 p.m.
For more information about the fitness classes offered at GBC, call 753-2113 or visit gbcnv.edu/fitness.

(This article was contributed by the GBC Fitness Center)

For More Information Contact
Kayla McCarson
Marketing/Social Media Specialist, Student Services
E-mail: kayla.mccarson@gbcnv.edu 
Phone: (775) 753-2105
Why Great Basin College
Great Basin College wants to be your choice for higher education. GBC offers associate and baccalaureate level instruction in career and technical education and academic areas. About 3,800 students are enrolled online from across the country and on campuses and centers across 86,500 square miles, two time zones, and ten of Nevada's largest counties. We border Arizona, Oregon, Idaho, Utah, and California. We are GBC!