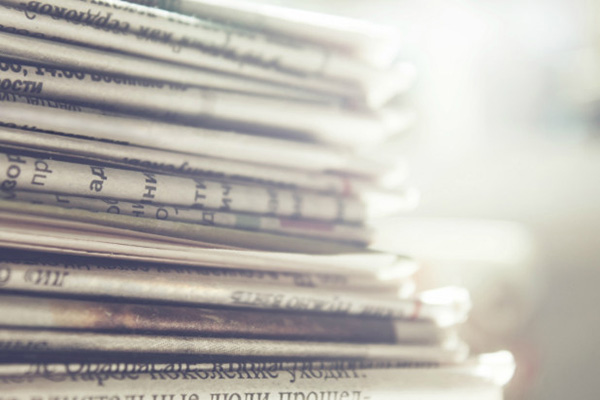 Shoshone Community Language Initiative (SCLI)
Summer 2017 debut at Great Basin College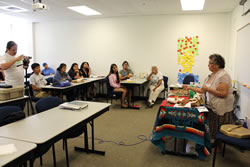 12 Western Shoshone high school students have been selected to attend the 2017 summer Shoshone Community Language Initiative representing eight Shoshone tribes/bands of Nevada. The SCLI program is a five-week intensive language/cultural Shoshone initiative hosted this summer at GBC from July 5-August 4th. The SCLI curriculum meets dual credit requirements to allow students the opportunity to earn foreign language credit from Elko County high schools and Great Basin College credit in World Languages. During the weekend, students will tour and explore Western Shoshone cultural and historical sites in the aboriginal territories throughout Northern Nevada, and learn cultural arts, foods, language and history from Shoshone elders.
Daily Shoshone language classes will be taught by Mr. Samuel Broncho who received his Bachelor of Art's Degree in Linguistics with a TESOL Certificate from the University of Utah and Mr. Norm Cavanaugh, also the SCLI Program Director, who received his Master's Degree from University of Cal-Berkley. Both instructors are enrolled Shoshone tribal members and speak Shoshone. Structured, daily language classes will follow a prescribed curriculum then will be followed with afternoon and evening activities centered on Western Shoshone culture, art, foods, traditional practices and history led by tribal elders from each of the eight tribal communities. During the weekends, students will be provided with opportunities to tour the Tosawihi Quarry, view and learn about battles and massacre sites of the Western Shoshone, the site of the signing of the Ruby Valley Treaty, engage in the South Fork Career/Cultural Days and travel to a number of the Western Shoshone colonies and reservations throughout Nevada.
The daily lunch program to be prepared by Arloa Kelly, who also is a fluent Shoshone speaker at the Elko Band Welcome Center on the Elko Colony. Other program support staff includes Marissa Weaselboy, Program Assistant; Colene and Phillip Paradise, Dormitory Hall Advisors/Supervisors; Teresa Garcia, a student at Great Basin College and a Barrick program intern. All program facilitators and teachers are Shoshone tribal members.

This program is provided in partnership with the Great Basin Indian Archives at Great Basin College and Barrick along with the Battle Mountain Band, Elko Band, South Fork Band and Wells Band of the TeMoak Tribe, the Duckwater, Yomba, and Ely Shoshone Tribes, and the Shoshone-Paiute Tribes of Duck Valley in a mission to enhance cultural awareness and cultural identity among Western Shoshone youth which comes with learning their Shoshone language, indigenous history, and culture.
"This is the 1st Annual Shoshone Community Language Initiative Summer Program to be offered at Great Basin College campus," says Norm Cavanaugh, GBIA Program Director. "We have planned for a superb and dynamic program for the young Shoshone students with the support of the GBC staff, Tribal Representatives and Barrick. I t will be a great positive experience for all involved in this summer program. "
For More Information Contact
Kayla McCarson
Marketing/Social Media Specialist, Student Services
E-mail: kayla.mccarson@gbcnv.edu 
Phone: (775) 753-2105
Why Great Basin College
Great Basin College wants to be your choice for higher education. GBC offers associate and baccalaureate level instruction in career and technical education and academic areas. About 3,800 students are enrolled online from across the country and on campuses and centers across 86,500 square miles, two time zones, and ten of Nevada's largest counties. We border Arizona, Oregon, Idaho, Utah, and California. We are GBC!