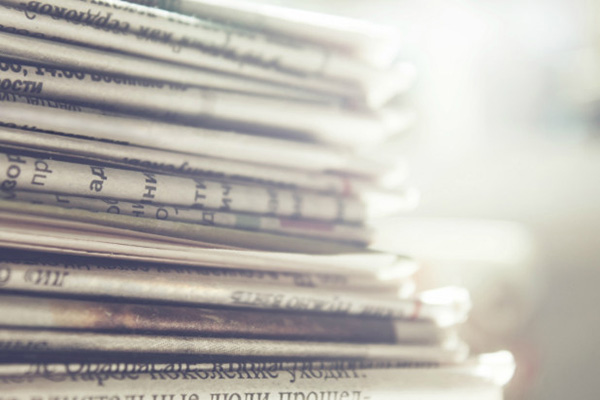 Reinventing Science Education Outreach
GBC Receives NSF Grant for Ruby Mountain Research and Outreach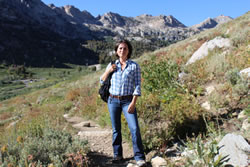 A recent grant from the National Science Foundation (NSF) awarded to Great Basin College, University of Colorado, Boulder, and University of Dayton will lead to accessible educational materials on the tectonics of the Ruby Mountains.
GBC Geology Professor Carrie Bruno Meisner was recently awarded the nearly $70,000 grant which will uncover the transition from contraction to extension in the Ruby-East Humboldt-Wood Hills Metamorphic Core Complex.
Meisner explained the Ruby Mountains fall within the Basin and Range geological province of the United States, known for its distinct topography pattern of steep mountain ranges alternated with long stretches of flat deserts.
"Rocks exposed in these ranges are some of the oldest rocks in the western United States and represent a thick column of continuous geologic time. Minerals in these rocks tell us a story about the depths and temperatures at which they formed. Using chemical data we collect from the minerals, we will investigate the rate of uplift and extension in the Basin and Range," said Meisner.
Additionally, educational outreach is a required component of many federal funded research grants.
"GBC's portion of the Ruby Mountain NSF grant will focus on outreach, which will include producing interactive fieldtrip guides, Canvas (WebCampus) Modules for a variety of learners, video tutorials, as well as two displays, including a permanent display for the Elko Campus," said Meisner.
"Outreach presents a powerful venue to disseminate science to the public and current and future policymakers. As we see with hot environmental issues, scientists need to revise current communication techniques to improve science literacy. Therefore, we need to reinvent the science educational outreach dynamic."
Meisner believes the most important aspect of this outreach approach is to build the resources with an interdisciplinary team of undergraduates from various GBC Departments.

The current outreach model typically includes undergraduates and graduates already interested in the sciences, however; Meisner said this interdisciplinary approach is more inclusive and allows students in non-science majors to be involved.
"Students from a variety of academic disciplines will participate in the field work, research, and analysis of the science as well as the outreach. We hope to include students in the English, business, and graphic communication programs. Students in these disciplines will lend their knowledge in communication, illustrations, and video editing."
Additionally, these materials will be incorporated into the teacher education method courses that all future secondary educators graduating from GBC will be required to take.
The Ruby Mountain NSF grant is the first NSF grant GBC has directly received.
"GBC's involvement in the prestigious NSF award continues to demonstrate not only that GBC is recognized for its successful outreach efforts but also for the college's ability to attract talented faculty, like Professor Meisner, who are dedicated to the advancement of science as well as how that science is applied to each of us and can affect our quality of life," said GBC President Joyce Helens.
Meisner, along with James Metcalf of University of Colorado and Allen McGrew of University of Dayton, will begin fieldwork in the Rubies for the 3-year long project this Labor Day weekend. The total awarded NSF grant is nearly $400,000.
Organizations and agencies who are interested in learning more about the community outreach are encouraged to contact Meisner by e-mailing caroline.meisner@gbcnv.edu.
The information provided is based upon work supported by the National Science Foundation under Grant Award No. 1728274.

For More Information Contact
Kayla McCarson
Marketing/Social Media Specialist, Student Services
E-mail: kayla.mccarson@gbcnv.edu 
Phone: (775) 753-2105
Why Great Basin College
Great Basin College wants to be your choice for higher education. GBC offers associate and baccalaureate level instruction in career and technical education and academic areas. About 3,800 students are enrolled online from across the country and on campuses and centers across 86,500 square miles, two time zones, and ten of Nevada's largest counties. We border Arizona, Oregon, Idaho, Utah, and California. We are GBC!