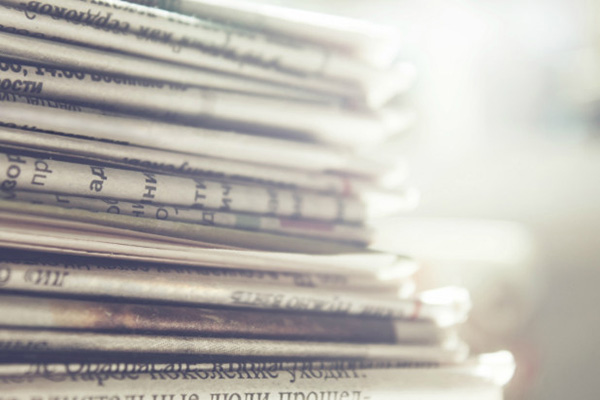 GBC Introduces Nevada Promise Scholarship
Tuition Costs Covered for Class of 2018 Attending NV Community Colleges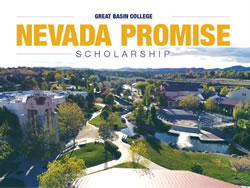 Great Basin College is one of several Nevada community colleges participating in the new scholarship program approved during the 2017 Nevada legislative session.
The goal of NV Promise is to allow Nevada residents under the age of 20 to complete a certificate or associate degree at no cost to the student, if they meet requirements of the program.
The program begins with the high school graduating seniors of the 2017-2018 school year. Applications are due by October 31.
"The scholarship is awarded on a first come, first served principle, as it is contingent upon state funding. Students are advised to fill out the application as soon as possible for best opportunity of receiving the award at their chosen college," said Cassandra Stahlke, GBC retention coordinator.
Stahlke explained the first step to receiving Nevada Promise is filling out the application available at www.gbcnv.edu/scholarships/nvpromise/.
"In order to be considered for the scholarship, students must be a senior during the 2017-2018 school year at a public or private school in Nevada," said Stahlke.
"Filling out the application is the first step. After completing the application, eligible students will be provided with a mentor who will assist with the remaining scholarship requirements, which will include applying to Great Basin College, filling out the FAFSA and completing 20 hours of community service."
NV Promise, referred to as a last-dollar scholarship, is intended to pay for fees and tuition beyond what is covered by the Governor Guinn Millennium Scholarship, the Silver Opportunity Grant and federal grants. NV Promise will pay for registration and tuition costs that are not met by other "gift aid," including a federal Pell Grant, Supplemental Educational Opportunity Grant and others.
Students have up to 3 years of college costs covered to complete their associate degree. The scholarship amount will vary upon amounts left unmet by each individual student.
Lynn Mahlberg, vice president for academic and student affairs at GBC said the scholarship should urge high school seniors who want to go to college but are not quite sure how to pay or move forward.
"The Promise Scholarship is a wonderful opportunity for Nevada community college students to be mentored through the process of applying to college and bridging the gap when it comes to financing their education."
Students and parents who are interested in learning more should contact Stahlke at 775-753-2180 or email Cassandra.Stahlke@gbcnv.edu.
For More Information Contact
Kayla McCarson
Marketing/Social Media Specialist, Student Services
E-mail: kayla.mccarson@gbcnv.edu 
Phone: (775) 753-2105
Why Great Basin College
Great Basin College wants to be your choice for higher education. GBC offers associate and baccalaureate level instruction in career and technical education and academic areas. About 3,800 students are enrolled online from across the country and on campuses and centers across 86,500 square miles, two time zones, and ten of Nevada's largest counties. We border Arizona, Oregon, Idaho, Utah, and California. We are GBC!