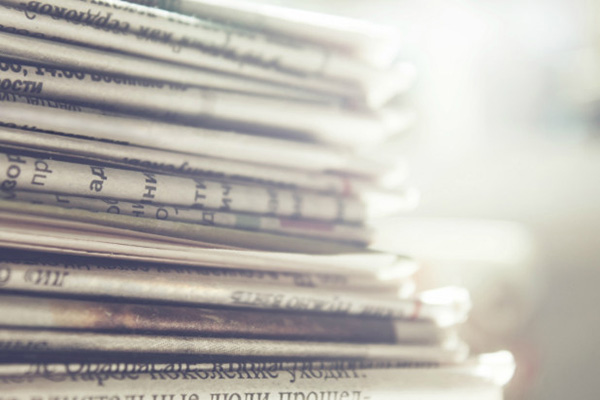 Top-Ranked Associate-Level Education
GBC Entrepreneurship and Early Childhood Ed. programs among ranked associate degrees
AffordableColleges.com has ranked Great Basin College number 24 in the U.S. for having the Best Value in online associate degrees.
Among program specific rankings completed by AffordableColleges, GBC's business and education online offerings made the list.
GBC's online Associate of Applied Science in Business Administration- Entrepreneurship degree was ranked number 1 among entrepreneurship associate programs in the U.S.
The online Associate of Applied Science in Early Childhood Education degree ranked number 7 among early childhood education associate programs in the U.S.
In a statement to GBC, Erica Carson, Public Relations Coordinator of AffordableColleges.com explained that in a review of schools across the nation, GBC's online associate programs stood out in both quality and affordability.
To weigh scores, AffordableColleges.com uses the most recent data available from the Integrated Postsecondary Education Data System (IPEDS). IPEDS offers reliable and accurate insight into affordability, academic pedigree, and online/distance learning programs.
George Kleeb, GBC Management and Marketing Instructor mentioned students choose to study entrepreneurship at GBC for many reasons.
"Graduation rates remain to be successful because each student takes away key fundamentals and applies them to their individual goals," said Kleeb. "Students learn everyone will have the choice in their lives to decide if they want to be self-employed. As many entrepreneurs know, there's good and bad opportunities in business. We teach our students how to make the best decision."
The business department at GBC is also celebrating recent approval from the Nevada Board of Regents to offer a new bachelor's degree emphasis in Management and Supervision.
Previously, the Bachelor of Applied Science degree was emphasized in Management in Technology and is often sought after by GBC associate degree graduates. Faculty at GBC believe the new emphasis, with added coursework in International Business and Leadership, will lead students to be better prepared for "the workplace of tomorrow."
The importance of an associate- level education continues to be at the forefront of many regional and statewide initiatives to build a better economy closer to home.
GBC Early Childhood Education Professor and Program Advisor Lynette Macfarlan remarked her program has benefitted from recent recognition GBC has received for offering affordable online associate-level education.
"The ECE enrollment numbers have nearly tripled. I didn't want to turn anyone away. This was my chance to spread the word that a child's brain develops rapidly during the first four years of life. The way children are treated during this critical brain development will ultimately determine who they become as adolescents and adults. The results can be positive or traumatizing. How we treat and teach young children determines the future," said Macfarlan.
"I have many students enrolled from within the GBC service area as well as students from Carson City, Reno, Fallon, and Las Vegas. In the past two years, I have also welcomed students into my online program from Idaho, Washington, Wisconsin, Utah, Ohio and even Japan. My students come to realize that behind their computer screens, they have a real, live, caring instructor who supports their learning 100 percent."
Elementary Education Instructor and Program Advisor Teresa Stauffer said one of the most important things in the GBC ECE program is the personal attention that Macfarlan gives to each and every student.
"She is quick to respond to inquiries, she gives personal time to students to ensure maximum student growth through the entire program. Students adore her because she is available to them for support. Students know that Lynette cares deeply about their success both as students of GBC and as employees in pre-schools and schools," said Stauffer.
These rankings come as the Nevada System of Higher Education and Nevada community colleges launch the new scholarship program, Nevada Promise.
Approved during the 2017 Nevada Legislative session, the goal of NV Promise is to allow graduating Nevada high school seniors to complete a certificate or associate degree at no cost to the student.
The program begins with the high school graduating seniors of the 2017-2018 school year. Applications are due by October 31.
The scholarship is awarded on a first come, first served principle, as it is contingent upon state funding. Students are advised to fill out the application as soon as possible for best opportunity of receiving the award at their chosen community college.
The first step to receiving Nevada Promise is filling out the application available at http://www.gbcnv.edu/scholarships/nvpromise/
For More Information Contact
Kayla McCarson
Marketing/Social Media Specialist, Student Services
E-mail: kayla.mccarson@gbcnv.edu 
Phone: (775) 753-2105
Why Great Basin College
Great Basin College wants to be your choice for higher education. GBC offers associate and baccalaureate level instruction in career and technical education and academic areas. About 4,000 students are enrolled annually online from across the country and on campuses and centers across 86,500 square miles, two time zones, and ten of Nevada's largest counties. We border Arizona, Oregon, Idaho, Utah, and California. We are GBC!