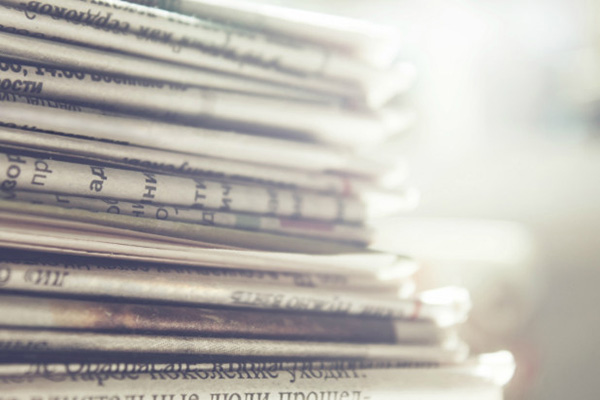 GBC Talks Nov. 15
Defining Native Americans: The Blood Quantum Issue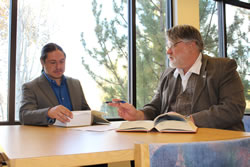 The Great Basin College Virtual Humanities Center, the Newe Ghani Cultural Center and the California Trail Center are teaming together to bring the community a panel discussion on the blood quantum issue Wednesday, Nov. 15 at GBC.
Panelist James Hedrick, cultural manager of the Newe Ghani Cultural Center, explained that since the Indian Reorganization Act of 1934, Native American tribal memberships have often been tied to the blood quantum, a measure of parentage.
"Native American peoples are the only groups defined legally by blood quantum," said Hedrick.
But the concept of blood quantum has a very controversial history as a tool of discrimination as well.
"The idea of the blood quantum grew out of efforts to justify social inequalities based on race in New World colonial and slave societies, and later was used as a pseudo-scientific justification for continuing discrimination well into the twentieth century, " said panelist and GBC History Professor Scott A. Gavorsky.
Joining the panel with Hedrick and Gavorsky will be Research Associate for the Great Basin Institute and California Trail Interpretive Center Jens Camp.
The discussion will be held in the Greenhaw Technical Arts building, room 130 at 7 p.m. on the GBC Elko campus and will be available via interactive video at the GBC centers in Battle Mountain, Ely, Pahrump and Winnemucca. Community members are encouraged to attend this free public event to learn more.
For more information, contact Gavorsky at scott.gavorsky@gbcnv.edu.
The Virtual Humanities Center is made possible in part by the National Endowment for the Humanities: Exploring the human endeavor.
The room locations for the center locations as follows: Battle Mountain, room BM1; Ely GBC, room 112; Pahrump Valley Center, room 119; Winnemucca GBC, room 124.
For More Information Contact
Kayla McCarson
Marketing/Social Media Specialist, Student Services
E-mail: kayla.mccarson@gbcnv.edu 
Phone: (775) 753-2105
Why Great Basin College
Great Basin College wants to be your choice for higher education. GBC offers associate and baccalaureate level instruction in career and technical education and academic areas. About 3,800 students are enrolled online from across the country and on campuses and centers across 86,500 square miles, two time zones, and ten of Nevada's largest counties. We border Arizona, Oregon, Idaho, Utah, and California. We are GBC!