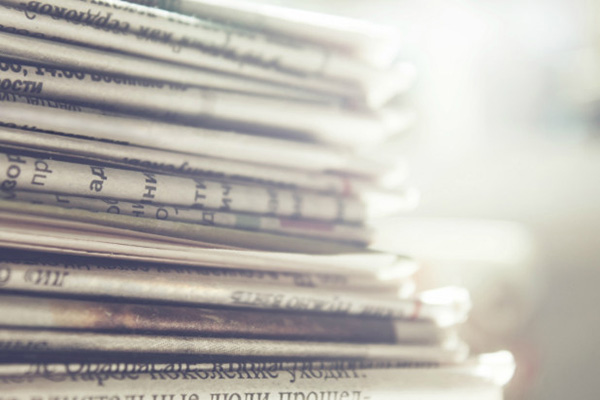 Immunology Panel Discussion Nov. 17 at GBC
What Really Happens When People Get Vaccinated?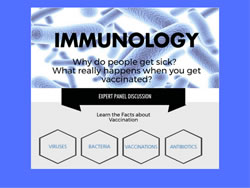 The Great Basin College Biological Sciences Student Support Network, B(S)3N, will host an expert panel discussion on Immunology Friday, November 17 at 6 p.m. at GBC.
Panel members include Heidi Parker, executive director of Immunize Nevada, Dan Bergey, PhD., GBC instructor and Robin Webb, registered nurse at Northeaster Nevada Regional Hospital Infection Control.
B(S)3N members and students Krystianna Kellum and Sandra Solis encourage community members to attend this free public event to learn more about the facts on vaccinations, bacteria, viruses and antibiotics.
"There's a lot of misinformation that spreads easily. We want to demystify and bring the community facts on how your immune system works and how vaccinations work," said Kellum. "It's meant to be an educational event. I really hope people understand the gravity of this topic. People often think that if it doesn't happen to them, it can't happen at all.
The GBC students are especially excited to have a representative from Immunize Nevada, based out of Reno, attend the event.
"Immunize Nevada is Nevada's only statewide nonprofit that is dedicated to immunization awareness. They offer a lot of resources to Nevada communities, and we are lucky to have a representative here locally to talk directly about immunizations," said Solis.
The discussion will be held in the Greenhaw Technical Arts building, room 130 on the GBC Elko campus. For more information or to receive a live stream link, contact David Freistroffer at david.freistroffer@gbcnv.edu.
The mission of the BS(3)N network is to offer support, guidance and encouragement to students as they complete science courses at GBC and contemplate moving on to graduate school.
The network is made possible by a sub-grant obtained from the National Institutes of Health Nevada INBRE (Idea Network of Biomedical Research Excellence) program (grant number: 8 P20 GM103440). INBRE is designed to help traditionally underfunded states build biomedical research infrastructure.
For More Information Contact
Kayla McCarson
Marketing/Social Media Specialist, Student Services
E-mail: kayla.mccarson@gbcnv.edu 
Phone: (775) 753-2105
Why Great Basin College
Great Basin College wants to be your choice for higher education. GBC offers associate and baccalaureate level instruction in career and technical education and academic areas. About 3,800 students are enrolled online from across the country and on campuses and centers across 86,500 square miles, two time zones, and ten of Nevada's largest counties. We border Arizona, Oregon, Idaho, Utah, and California. We are GBC!