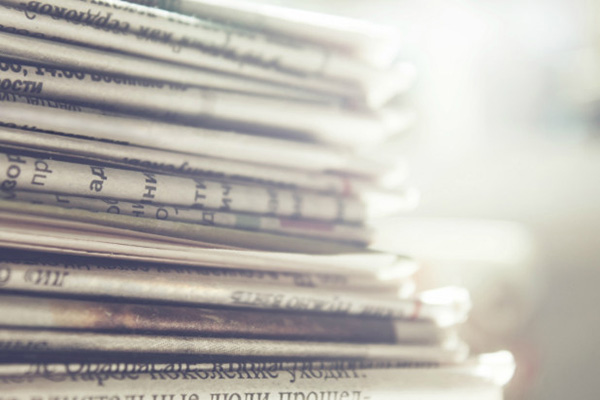 GBC Fitness Holiday Sampler
Scheduled for Jan. 2-19, runs Monday-Friday from 12-1 p.m.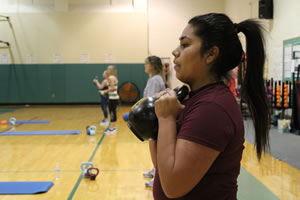 The Great Basin College Fitness Center kicks off the New Year with a variety of fitness class offerings. The Holiday Sampler, scheduled for Jan. 2-19, runs Monday-Friday from 12-1 p.m. This one-credit course features a different class format each day of the week.

Monday is Core Fitness with Jen Stieger. Students use free weights, resistance bands and their own bodyweight to build strong core muscles, which include the abdominals, back, shoulders and glutes. On Tuesday, students join Stieger again for Strength Training. In this class, students learn to execute weight-lifting moves such as deadlifts and squats with correct form. By combining both upper and lower-body exercises, students experience a full-body strength-training workout.
On Wednesday, join instructor Angela Ash for Boot Camp. According to Ash, in Boot Camp students can expect a fun and interactive workout with something different every time because no two workouts are the same. With a good mix of cardio and strength training, this method of HIIT—high intensity interval training—will burn the most amount of calories in the shortest amount of time while putting the students' abilities to the test. Ash says she challenges students to go a little bit outside of their comfort zone to gain a lot of confidence in themselves!
Zumba instructor Kerstin Anderson leads a fitness dance party for students on Thursday. With upbeat, pulse-pounding music, Anderson creates easy-to-follow choreography to give students a total-body workout. In addition to improving cardiovascular fitness, Zumba tones abdominals, thighs, glutes and arms.
Students complete the challenging week with Elisa Liebelt's restorative yoga class on Friday. Yoga increases overall flexibility, enhances physical strength and stamina, increases heart and lung function, and nurtures the health and well-being of beginning and experienced yoga practitioners. Correct structural alignment is emphasized as well as linking movement with breath; effort with relaxation; and the mind, body and spirit.
All classes can be modified for any fitness level. For more information about classes at the GBC Fitness Center, call Stieger at 753-2113.

For More Information Contact
Kayla McCarson
Director, Marketing & Communications
E-mail: kayla.mccarson@gbcnv.edu 
Phone: (775) 753-2105
Why Great Basin College
Great Basin College wants to be your choice for higher education. GBC offers associate and baccalaureate level instruction in career and technical education and academic areas. About 3,800 students are enrolled online from across the country and on campuses and centers across 86,500 square miles, two time zones, and ten of Nevada's largest counties. We border Arizona, Oregon, Idaho, Utah, and California. We are GBC!