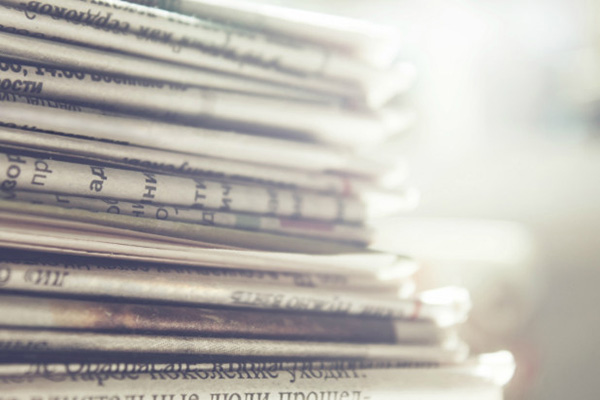 Films You'll See Nowhere Else
13th Annual GBC Film Festival in February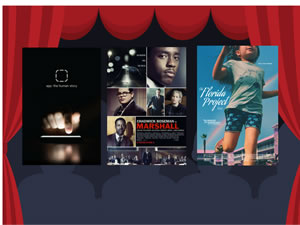 For the 13th consecutive year, the public will have the chance to enjoy the annual Great Basin College Film Festival. The unique event spans five days and showcases films that never made it to local theaters, including a list of Oscar Nominated Short Films and three culturally diverse, critically acclaimed, feature-length movies.
All films start at 6 p.m. with the box office opening at 5:30 p.m. Each film will be accompanied by complimentary appetizer from local culinary sponsors.
The festival kicks off at the Great Basin College Theatre February 15, 16, and 17 with a selection of the year's best films. GBC's theatre recently updated its technology with a brand-new HD projector and wider screen. Tickets cost $10. Student and senior tickets cost $7. The following films will be shown at GBC:
Thursday, Feb. 15: The Florida Project with culinary sponsor Double Dice
Friday, Feb. 16: Marshall with culinary sponsor Garibaldi's Mexican Restaurant
Saturday, Feb. 17: The Human Story with culinary sponsor Odeh's, Collective Coffee Roasters
The Festival continues Feb. 23 and 24 at the Western Folklife Center where attendees can see this year's nominees for Animated, Live Action and Documentary short films before the winners are decided at the 90th Academy Awards. Tickets are on sale now in the Western Folklife Center Gift Shop. Cost is $10 for one night or $15 for both nights.
Friday, Feb. 23: Live and Animated Shorts with culinary sponsors Collective Coffee Roasters, Ogi Deli
Saturday, Feb. 24: Documentary Shorts with culinary sponsor Pizza Barn
The film festival would not be made possible with these sponsors:

GBC ACE Committee
Dr. Terry J. Nevins
Roy's Market
Janet Carter, OD
Solace Tattoo
GBC Theatre
Gretchen Skivington Rentals
Silver Dollar Club
Western Folklife Center
Elko Convention & Visitors Authority
Relax in Style- John Sherwood

For More Information Contact
Kayla McCarson
Director, Marketing & Communications
E-mail: kayla.mccarson@gbcnv.edu 
Phone: (775) 753-2105
Why Great Basin College
Great Basin College wants to be your choice for higher education. GBC offers associate and baccalaureate level instruction in career and technical education and academic areas. About 4,000 students are enrolled annually online from across the country and on campuses and centers across 86,500 square miles, two time zones, and ten of Nevada's largest counties. We border Arizona, Oregon, Idaho, Utah, and California. We are GBC!