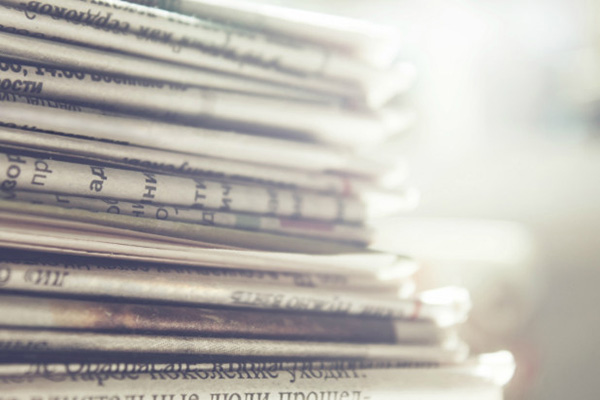 Ruby Mountain Research and Outreach in 2018
Update with Professor Carrie Bruno Meisner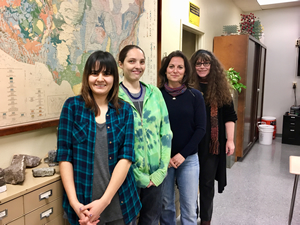 Last summer, Great Basin College was awarded a $70,000 grant from the National Science Foundation to uncover the timing of important geological processes in the Ruby Mountains.
In September, GBC Geology Professor Carrie Bruno Meisner, along with geology professors James Metcalf of University of Colorado and Allen McGrew of University of Dayton, began their fieldwork and data collection in the Ruby-East Humboldt-Wood Hills metamorphic core complex.
The goal of the grant is to provide timing of the extension in northeastern Nevada and exhumation of the Ruby Mountains.
"The Ruby Mountains have a complicated, fascinating history that begins even before our state fossil, the giant Ichthyosaurus, was stalking prey in Jurassic oceans nearly 200 million years ago," said Meisner.
"At that point in time, western North America had already experienced a major compressional event and a series of other mountain building events were on the horizon. Even through the most notorious extinction event in Earth's history, 66 million years ago, when Tyrannosaurus Rex succumbed to a massive asteroid impact and punishing volcanism, the western portion of North America was still experiencing extreme compression that thickened the crust to 50- 60 kilometers through much of the region."
Meisner explained that compression eventually did wane and igneous rocks associated with the world-famous Carlin Trend gold deposits were formed. The crust relaxed, started to thin and extend, thereby exhuming rocks that were once buried deep inside the Earth.
"These once deeply buried Ruby Mountain rocks, tell us a story," she said.
The research involved in the National Science Foundation Grant will help interpret several chapters of the Ruby Mountain narrative.
"We collected rock samples in Secret Pass, Lamoille Canyon, Harrison Pass and other places in the field area in September. Many of these samples will be processed at the University of Colorado, Boulder geochronology lab to determine dates of when minerals cooled through certain temperatures. Other samples will be analyzed at the University of Nevada, Las Vegas and the University of Vermont," said Meisner.
"As rocks and minerals are uplifted to more shallow regions of the crust, they start cooling. The minerals we are interested in contain radioactive material that decays at a consistent rate through time. When the mineral cools through a certain temperature called the closure temperature, the original radioactive parent material and the decay product get trapped in the crystal. By analyzing the ratio of the parent material and the decay product, we can determine how long it has been since the mineral passed through its closure temperature. These mineral samples require meticulous processing but we should soon get the dates for the samples we collected this summer."
This semester, the professors will begin uncovering their data and GBC students will begin working with Meisner to prepare outreach materials on the findings.
"Natural resources student, Danielle Beazer will be creating interactive geology field guides. Graphic communications student, Melanie Garcia will work on a capstone project to produce graphics that convey concepts about regional geology, analytical methods used to determine dates on minerals, and results of summer 2017 field work," said Meisner.
"English student, Dori Andrepont will work on a research project regarding past science outreach practices and will discuss new strategies that will help improve scientific literacy, and bridge the gap between scientific researchers and the public."
Additionally, numerous science, math and education students at GBC will be involved with the production of educational videos relating to the research.
Undergraduate students at the University of Colorado, Boulder and the University of Dayton are involved with fieldwork and processing samples.
Organizations and agencies who are interested in learning more about the community outreach are encouraged to contact Meisner by e-mailing caroline.meisner@gbcnv.edu.
This material is based upon work supported by the National Science Foundation under Grant Award No. 1728274.
For More Information Contact
Kayla McCarson
Director, Marketing & Communications
E-mail: kayla.mccarson@gbcnv.edu 
Phone: (775) 753-2105
Why Great Basin College
Great Basin College wants to be your choice for higher education. GBC offers associate and baccalaureate level instruction in career and technical education and academic areas. About 4,000 students are enrolled annually online from across the country and on campuses and centers across 86,500 square miles, two time zones, and ten of Nevada's largest counties. We border Arizona, Oregon, Idaho, Utah, and California. We are GBC!