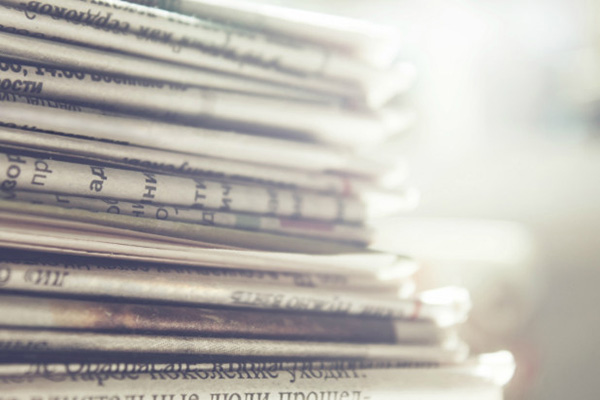 Skivington Launches Book During Gathering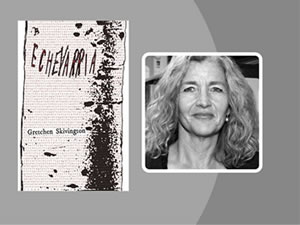 Great Basin College Language and Humanities Professor Dr. Gretchen Skivington will perform a reading from her newly published novel, "Echevarria" Feb. 2 during the National Cowboy Poetry Gathering in Elko.
Skivington will perform a reading with other University of Nevada, Reno Press authors at the gathering event titled "Voices of Basques of the American West" at 11:15 a.m. in the Elko Convention Center, Silver Room.
In Basque, "Echevarria" means a new house, a new world. The novel tells one hundred years of solitude and family history in Elko, Nevada and the Basque diaspora, beginning in the year of 1902.
"The new family in the West is the necessary and awkward melding of Basque, Mexican, Chinese and Anglo settlers on the frontier," explained Skivington. " The human family is eternal and inviolable and there in only one story to tell- the intercise of young boy and young girl and the eternity of love. Death is its companion. And at the center of their journey is Echevarria- the Basque hotel."
Skivington is already working on the sequel to "Echevarria," titled, "Malasechevarria."
An Elko native, Skivington has always had a love for listening to and recording oral histories of those who live and work in the Great Basin region.
Recently, she received the Nevada Arts Council's Artist Fellowship and has been recognized by the National Endowment for the Humanities, the Rockefeller Foundation and the Sierra Arts Foundation. She has lived and taught in Mexico, Germany, Spain and France. Currently, she teaches languages and humanities at Great Basin College in Elko.

For More Information Contact
Kayla McCarson
Director, Marketing & Communications
E-mail: kayla.mccarson@gbcnv.edu 
Phone: (775) 753-2105
Why Great Basin College
Great Basin College wants to be your choice for higher education. GBC offers associate and baccalaureate level instruction in career and technical education and academic areas. About 4,000 students are enrolled annually online from across the country and on campuses and centers across 86,500 square miles, two time zones, and ten of Nevada's largest counties. We border Arizona, Oregon, Idaho, Utah, and California. We are GBC!