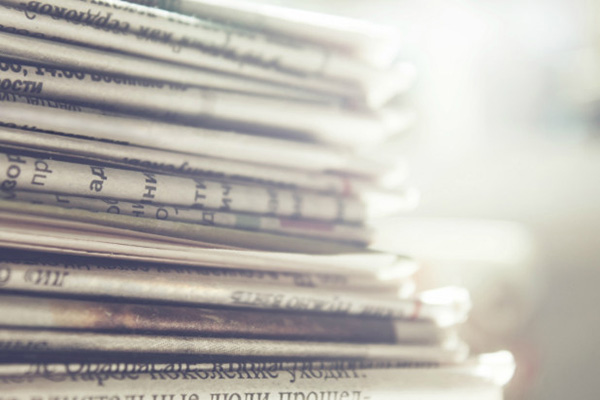 GBC Students Inducted into PTK Honor Society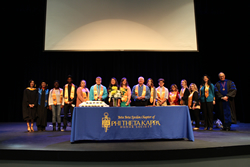 GBC students were inducted into the Phi Theta Kappa Honor Society Saturday, May 12. In order to be eligible for invitation into the honor society, members must have completed 12 hours of coursework and maintained a grade point average of 3.5. All eligible students receive an invitation to join once each semester. Invitations are sent out the semester following when criteria are met.
Phi Theta Kappa (PTK) is an international honor society of two-year colleges, and two-year academic programs. It's the largest honor society in American higher education, with more than 1.5 million members and 1,200 chapters located in all 50 states and abroad. PTK is also one of the largest collegiate honors societies world-wide.
Phi Theta Kappa is built on four pillars, or hallmarks that each chapter strives to capture in each of its activities:
Scholarship: Academic study or achievement; learning of a high level.
Leadership: The state or position of being a leader.
Fellowship: Friendly association, especially with people who share one's interests.
Service: The action of helping or doing work for someone else.
This year's inductees are:
Winnemucca

Loretta Grieve
Adriana Juanes
Pahrump
Ginger Johnston
Amelia Kennemer
Lucas Pascetti
Jessica Sater
Stephanie Wendel
Cindy De Leon

Ely
Shasta Blackeye-Adair
Sarah Wise
Elko
Diana Addo-Atiemo
Thomas Crapo
Lauren Duarte
Todd Dykstra
Diana Haney
Jessica Howell
Pedro Lopez
Cynthia Renoso
Hailey Sealy
Jessica Segovia
Amanda Teague
Natalie Walsh
Sarah Wise

For More Information Contact
Kayla McCarson
Director, Marketing & Communications
E-mail: kayla.mccarson@gbcnv.edu 
Phone: (775) 753-2105
Why Great Basin College
Great Basin College wants to be your choice for higher education. GBC offers associate and baccalaureate level instruction in career and technical education and academic areas. About 4,000 students are enrolled annually online from across the country and on campuses and centers across 86,500 square miles, two time zones, and ten of Nevada's largest counties. We border Arizona, Oregon, Idaho, Utah, and California. We are GBC!