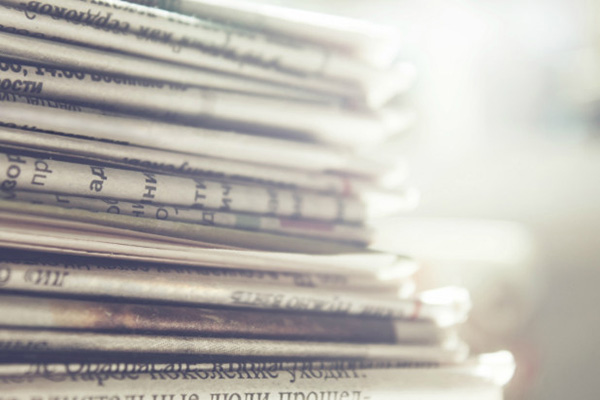 GBC Pahrump Hosts First Commencement Ceremony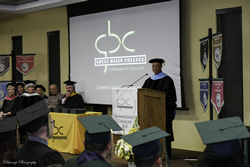 The Great Basin College Pahrump Center held its very first commencement ceremony Saturday, May 12 at the Valley Electric Conference Center.
A total of 43 degrees and certificates were awarded to students located in Pahrump.
Awards included twenty eight associate degrees, 5 bachelor's degrees, and 8 certificates. Two Alternative Route to Licensure education graduates are also among those who were recognized Saturday.
The commencement speech was delivered by Pahrump Town Board member Dr. Tom Waters.
Waters told graduates that graduation from college "is a major step in the journey of your lives, one that should be recognized for its immense significance. It is an act of not only of personal commitment, but also one of pride and hard work."
"You need to know that a college degree is a wonderful tool in this world, one that opens many doors of opportunity for anyone who is fortunate enough to have earned one," Waters said.
"It is my hope that you will become someone who wants to give back to your school, our community, our state and our country while helping others. You need to do that because you didn't get where you are today on your own. Someone helped you."
GBC President Joyce Helens attended the commencement ceremony, along with Vice President for Student and Academic Affairs Lynn Mahlberg, Dean of Health Sciences and Human Services Amber Donnelli, Dean of Arts and Science Tom Reagan and Pahrump faculty members.
Pahrump GBC Institutional Advisory Council member Alan Parker and former GBC Foundation Board member Tim Hafen were also in attendance.
GBC Pahrump Valley Center Director Diane Wrightman said she thought the ceremony went "fantastic," noting the first commencement signifies growth in the Pahrump community.
"You can tell how much Pahrump is growing by the number of graduates we continue to award, and now, hosting our very own graduation ceremony," Wrightman said. "It's going to continue to grow as we add more graduates who will enter the workforce in our town."
In 2006, the Nevada System of Higher Education Board of Regents approved GBC's academic outreach to Pahrump and Nye county.
In 2015, GBC's associate of applied science in nursing program became available to students located in Pahrump. Nursing students in Pahrump are able to complete their nursing courses, labs and clinicals in the community.
The Pahrump center graduated its first class of nursing students in 2017.

For More Information Contact
Kayla McCarson
Director, Marketing & Communications
E-mail: kayla.mccarson@gbcnv.edu 
Phone: (775) 753-2105
Why Great Basin College
Great Basin College wants to be your choice for higher education. GBC offers associate and baccalaureate level instruction in career and technical education and academic areas. About 4,000 students are enrolled annually online from across the country and on campuses and centers across 86,500 square miles, two time zones, and ten of Nevada's largest counties. We border Arizona, Oregon, Idaho, Utah, and California. We are GBC!