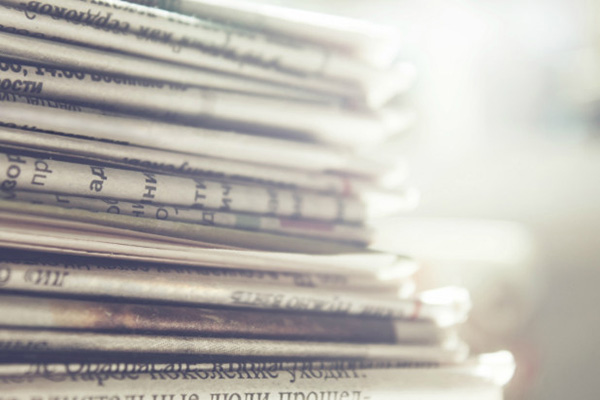 Bio Students Receive Awards for Summer Research Program
Program provides pipeline to post grad studies, pre med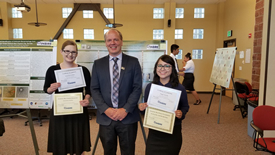 Great Basin College students Maggie Benally and Krystianna Kellum recently completed the National Institute of Health's BioPrep Summer Research Program at Truckee Meadows Community College and the University of Nevada, Reno School of Medicine.
Benally and Kellum, who are studying biological sciences at GBC, were accepted into the National Institute of Health sponsored research program earlier this spring.
Students who participated in the BioPrep Summer Research Program presented their findings at TMCC earlier this month.
Benally's research project was entitled: "Virginia City Soil: Bacteriophage Isolation" and Kellum's project was entitled "Bacteriophase Capture, Isolation, and Purification from the Geiger Grade Outlook."
For their work, Benally's research team was awarded with "Best Poster Presentation" and Kellum received the "Best Student Researcher" award.
The NIH program is made possible through a sub grant from Nevada IDeA Networks of Biomedical Research Excellence (INBRE). Nevada INBRE works to promote the development, coordination program designed to assist traditionally underfunded states build academic biomedical infrastructure.
In addition, Nevada INBRE also collaborates with other Nevada System of Higher Education institutions to promote biomedical research knowledge and educational opportunities across the state of Nevada via biomedical science pipeline programs.
For more information about the biological sciences program at GBC, contact David Freistroffer at David.Freistroffer@gbcnv.edu or visit gbcnv.edu.
(In the photo: Krystianna Kellum and Maggie Benally of Great Basin College with NV INBRE PI/Director, Josh Baker)
For More Information Contact
Kayla McCarson
Director, Marketing & Communications
E-mail: kayla.mccarson@gbcnv.edu 
Phone: (775) 753-2105
Why Great Basin College
Great Basin College wants to be your choice for higher education. GBC offers associate and baccalaureate level instruction in career and technical education and academic areas. About 4,000 students are enrolled annually online from across the country and on campuses and centers across 86,500 square miles, two time zones, and ten of Nevada's largest counties. We border Arizona, Oregon, Idaho, Utah, and California. We are GBC!