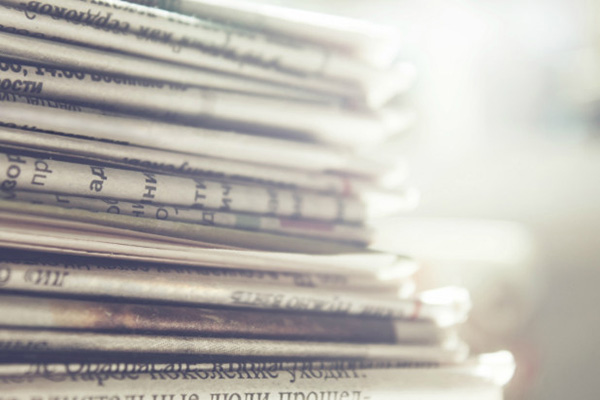 Introducing the First Biological Sciences Graduating Class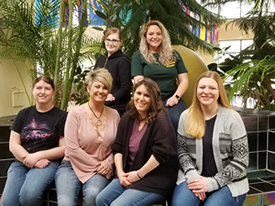 The GBC 2019 commencement marks the first year GBC will award its first Bachelor of Science in Biological Sciences degrees.
A total of seven graduates will receive one of GBC's newest bachelor's degree, which went live in 2016.
A total of 8 students will also receive GBC's first awarded Associate of Science in Biological Sciences degree.
The degree program has provided countless opportunities to rural Nevada undergraduates they did not have before its establishment including upper-division level course offerings and pre-requisites to enter professional programs for medical schools, dental schools and many other professional health programs.
Graduates are also filling job vacancies in the community that were historically once hard to fill.
"The accomplishments and aspirations of the first graduating class are not small, and they put the bar high for future graduating classes," said Biology Program Advisor and Instructor David Freistroffer.
Kammy Kinkade '19 B.S., Krystianna Kellum '19 B.S., Daniel Hassett '19 A.S., and Sandra Solis '19 A.S. are all sitting for the Medical College Admission or MCAT this summer. Pahrump graduate Lindsay Browning '19 B.S. is also exploring options for graduate school.
Smokey Chrisman '19 B.S. is fielding offers to work in plant genetics.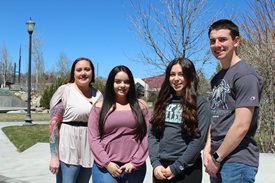 Mercedes Hartman '19 B.S. is working for a non-profit this summer to improve Lahottan Cutthroat Trout habitat and plans to apply to veterinary school next year.
Sam Rice '19 B.S. recently accepted position as Park Ranger for Big Bend of the Colorado State Park.
Cheryl Ward '18 B.S. would like to obtain teaching credentials in sciences and math. Once her daughter graduates high school, she plans to move to the West Coast to study for a Masters in Marine Ecology.
Susi Conteras '19 A.S. is joining the United States Navy.
Lindsay Gowin '19 A.S., Alexis Sanchez '19 A.S., Alex Wooster '19 A.S. and Tanner Yaunik are all continuing their education.
Veronica Ruiz '19 A.S. is transferring to pursue pre-health professional school.
Congratulations to the first biological sciences class and to the rest of the GBC class of 2019!
For More Information Contact
Kayla McCarson
Marketing Specialist
E-mail: kayla.mccarson@gbcnv.edu 
Phone: (775) 753-2105
Why Great Basin College
Great Basin College wants to be your choice for higher education. GBC offers associate and baccalaureate level instruction in career and technical education and academic areas. About 4,000 students are enrolled annually online from across the country and on campuses and centers across 86,500 square miles, two time zones, and ten of Nevada's largest counties. We border Arizona, Oregon, Idaho, Utah, and California. We are GBC!