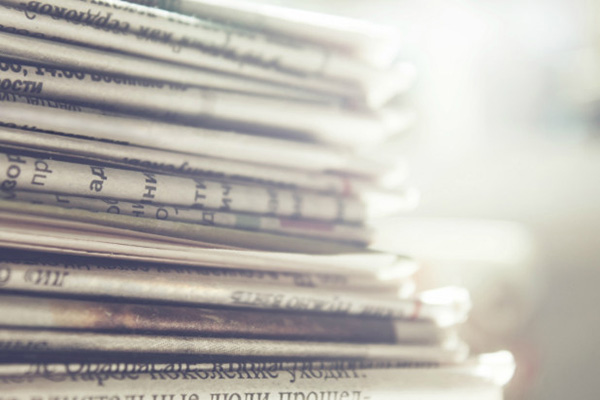 Theatre Program Presents Ray Bradbury's Something Wicked This Way Comes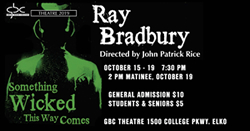 The Great Basin College Theatre Program presents Ray Bradbury's Something Wicked This Way Comes, October 15-19 at 7:30 PM; matinee performance, 2:00 PM, Saturday, October 19.
Bradbury's stage adaptation of his dark, fantasy novel is a creepy treat for the entire family, just in time for Halloween. The story follows two young men, Will and Jim, as they grapple with the evil force of Mr. Dark, the proprietor of a mysterious carnival that comes to their tiny mid-western community. Along the way, Will's father faces his own demons, and together the trio defend against the dark forces with goodness and laughter.
General Admission is $10. Students and senior citizens, $5. Advance tickets can be purchased in Berg Hall on the GBC campus. For more information, check the GBC Theatre Program Facebook page, email john.rice@gbcnv.edu, or call 775-753-2240.
For More Information Contact
Great Basin College
1500 College Parkway
Elko, Nevada 89801
Phone: 775-738-8493
Why Great Basin College
Great Basin College wants to be your choice for higher education. GBC offers associate and baccalaureate level instruction in career and technical education and academic areas. About 4,000 students are enrolled annually online from across the country and on campuses and centers across 86,500 square miles, two time zones, and ten of Nevada's largest counties. We border Arizona, Oregon, Idaho, Utah, and California. We are GBC!