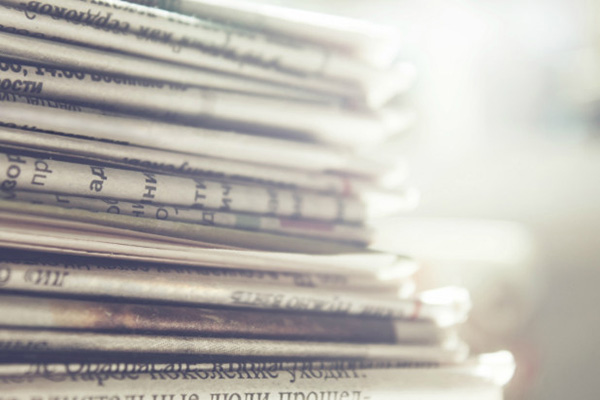 GBC Honors Our Dean's List Recipients for Spring 2020
During a worldwide pandemic more than 290 students at Great Basin College are being honored for their high achievement during the Spring 2020 semester with the release of the Dean's List.
Great Basin College acknowledges students with a 3.5-4.0 grade point average, and confirmed enrollment in 12 or more credits for courses they took in the Spring 2020 semester.
The 2020 Dean's list recipients are, Issac Albarran, Logan Allen, Andrea Allison, Riana Allred, Tanner Ames, Raeanne Anespavao, Terri Ashcraft, Leslie Ayala,Taylor Babbitt, Aric Barnettlynch, Andrew Beckman, Kimberly Benavidez, Jenna Berger, Demi Bolley, Alyssa Bowers, Samantha Britton, Trevor Bruch, Jessica Buell, Magalys Carbajal, Maria Cardenas, Verenise Carlos, Chesney Carney, Noemi Carrillo, Giovette Cassinelli, Noah Cavanaugh, Liliana Chavez, Ivan Chavez, Jessica Chimits, Carly Chunn, Jayme Ciceu, Gary Coleman, Hannah Cook, Tai Costa, Alyssa Dann, Symone Davis, Kennedie Davis, Laura Dean, Elton Deleon, Daisy Deleon, Katie Dempsey, Samantha Diaz, Marlen Diaz, Courtney Dickenson, Caitlyn Dimick, Mason Dixon, Kellie Dobrescu, Amberlie Doren, Ryan Douglass, Lauren Duarte, Emma Dumond, Brittany Dunlap, Jadyn Eastman, Lamont Edgar, Adam Edgar, Jennifer Enriquez, Krystle Erwin, Cole Evers, Summer Farrand, Kyler Fillmore, Sheri Firosz, Kimberly Fisher, Savannah Flores, Kari Fordscott, Katherine Francom, Kaylee Freitas, Hayden Fulk, Eleanor Fuller, Gabriel Garcia, Kimberly Garcia, Maria Garciahernandez, Bianca Garciahernandez, Yolanda Gardner, Luma Garmo, Sara Gibbs, Kathryn Gilman, Zachary Glenn, Fredrick Gobel, Rosa Gomez, Isai Gomez, Sierra Gonzales, Jessica Grannis, John Green, Gennifer Green, Alyssa Greenway, Jesse Gregg, Michelle Gregg, Steven Grube, Mallory Gruber, Joshua Gubka, Jesse Gulutz, Katelynn Gurr, Angela Hagfeldt, Amanda Halsey, Nathan Hankel, India Hankton, Shamae Hannink, Ashley Hansen, Dana Harmon, Noemi Haro, Mikel Harris, Darrold Hawkins, Chance Hecht, Alesha Hemphill, Pierce Henkel, Ashley Holshue, Waylon Huber, Jose Huerta, Jennifer Hunt, Allison Huntington, Katrina Iles, Michelle Ingram, Jocelyn Jespersen, Ashley Jester, Kendra Johnson, Michael Jones, Julie Jones, Dominic Juranty, Kristal Kaiwi, Nickolas Kalvelage, Demetri Kambeitz, Hannah Katzenbach, Sitini Kauvaka, Brandon Keller, Richard Keng, Youngmae Kim, Jessica Kincaidsnyder, Cody Kinsman,Travis Kite, David Knight, Rebecca Knight, Philip Kostrikin, Mikel Lacovara, Katlin Laing, Julia Laird, Cassandra Laizure, Amy Lake, Christopher Langer, Jessica Larsen, Samantha Larson, Shaylee Lattin, Anita Lee, Frederick Lee, Desirae Lemm, Jennifer Lewis, Jessica Lievanos, Kaitlyn Linner, Luis Lira, Jasmine Lopez, Stephanie Lopez, Neisa Lowry, Dania Lozoya, Elizabeth Lucas, Nathaniel Lucas, Edith Luna, Shawna Mabe, Hugo Maciasrodriguez, Christine Malone, Rachelle Marez, Stelyn Mauro, Felicia Mcclard, Nicole Mccomas, Jennipher Mccracken, Robin Mckinney, Jessica Mclean, Meghan Mcminn, Monte Mcrae, Brandee Mcrae, Maddison Mead, Jacob Means, Bernardo Medrano, Kellie Mendenhall, Nathan Mersino, Jacob Migas, Emily Mistretta, Zachary Montgomery, Hannah Moore, Lyla Morgan, Bruce Morris, James Morris, Richard Morrison, Alissa Moye, Genesis Murphy, Evandy Murphy, Kelby Murphy, Shelbee Neace, Amy Neace, Ana Ochoa, Tenecia Orear, Giuseppe Orlandi, Andrea Orozco, Silva Paola, Andrea Parman, Scott Pederson, Spencer Pemelton, Janae Pentilla, Robyn Pilz, Daniel Planck, Grace Plumb, Robert Pope, Rose Price, Sylvie Prokasky, Lethsia Quiroz, Sofia Rachid, Amy Rakestraw, Julia Ramirez, Aubrey Reed, Brynn Regimbal, Trinity Rhoades, Rodrigo Rivas, Spencer Roberts, Julio Robles, Benjamin Rodenburg, Brian Rodriguez, Tiffany Roque, Bailey Rose, Amanda Rose, Charles Safford, Isaiah Salazar, Erica Salazar, Hannah Sampson, Samantha Samson, Richard Sanchez, Edward Sanchez, Edgar Sandoval, Caitlin Santiago, Kendall Sasse, Katelynn Sasse, Sage Sax, Alexandra Schirrick, Amber Schmidt, Erica Schneider, Virginia Schofield, Jessica Segovia, Giovanna Sevilla, Izi Silvacastro, Joseph Simpkins, Felicia Skvarna, Shandra Smith, Ryan Smoot, Kayhlin Sorenson, Brittany Sparks, Ian Spratling, Alix Springer, Ariana Stadtlander, Zachary Stamp, Tricia Stevens, Tristyne Steward, Natasha Stout, Angela Street, Katie Strong, Kelly Stuehling, Charlie Swisher, Brandon Swords, Toril Tapia, Angela Taravella, Kevin Taylor, Iraila Telleria, Nicholas Theall, Karis Thomas, Brenda Thomas, Brandi Thompson, Oscar Torres, Giovanni Valerio, Gregory Vanscoy, Krystal Vargas, Martin Vazquez, Jaime Villaabrille, Jaidenamor Villaabrille, Andrew Villalobos, Chance Villar, Donna Vlahos, Travis Volpicelli, Sarah Walker, Cierra Walter, Ruocheng Wang, Joshua Ward, Chacobe Warren, Christina Weber, Gretchen Westhoff, Trey Whitehead, Danielle Widmer, Jacob Wilder, Andrew Wilson, Gina Wing, Trula Wright, Alice Yates, Levi Yaunick, Shaylynn Yaunick, Amanda Yell, Sidney Young, Shaela Zaga, Luis Zamudio, Jose Zataray, Jessicca Zimmerle.
Congratulations to all and the great success of your hard work.
Great Basin College offers Associate and Bachelor level instruction in academic, career, and technical education areas. GBC serves students enrolled online from across the country and on campuses and centers across 86,500 square miles, two time zones, and ten of Nevada's largest counties.
Great Basin College, "The Gold Standard in the Silver State."
For More Information Contact
Great Basin College
1500 College Parkway
Elko, Nevada 89801
Phone: 775-753-2180
Why Great Basin College
Great Basin College wants to be your choice for higher education. GBC offers associate and baccalaureate level instruction in career and technical education and academic areas. About 4,000 students are enrolled annually online from across the country and on campuses and centers across 86,500 square miles, two time zones, and ten of Nevada's largest counties. We border Arizona, Oregon, Idaho, Utah, and California. We are GBC!