About the Program
The Bachelor of Social Work program offers the coursework and field study experience that prepare a student committed to the elimination of poverty, oppression, and injustice. Graduates qualify for satisfying entry-level positions as Social Work Generalists. As a practicing professional social worker, a graduate will work to enhance the functional capabilities of individuals, families, organizations, and communities by building upon the each system's inherent strengths.

Great Basin College has pioneered a curriculum that integrates the aspects of several disciplines into single courses. That collaborative and innovative spirit fostered the creation of the partnership with UNR. GBC's Integrative Curriculum provides students with a powerful foundation in general education, and stretches their imagination and their intellect with integrative seminars in upper-division coursework. Moreover, GBC provides the focused learning environment difficult to find at a large university.

Accredited by the Council on Social Work Education, the unique 3+1 curriculum combines the strengths of the two oldest institutions in the state of Nevada. Students apply for acceptance into the UNR Social Work program. Once accepted the student may complete up to 96 credits of coursework through Great Basin College. At least 32 credits of upper- division coursework are completed through UNR. Those credits are offered on the GBC campus by faculty from UNR's School of Social Work.

Admission to the BSW Program is through the UNR School of Social Work.

All BSW students should consult with a departmental adviser in planning course work.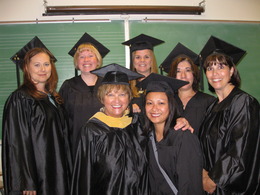 *PDF files require the Adobe Reader for your browser, available free from Adobe.