About the Program
A diagnostic medical sonographer is a professional who uses specialized ultrasound equipment to create images of structures in side the human body and used by physicians to make a medical diagnosis. Sonography is a dynamic profession that has grown significantly. Growth is projected to continue in the future with employment opportunities for qualified sonographers in both urban and rural areas nationwide. The diagnostic medical sonography program at GBC is a 15 month certificate of achievement program. To qualify for the program, an AAS degree in an allied health field must be completed. Fall semester is designed with course work followed with a one year clinical rotation at an affiliated medical site in Nevada.

Completing the GBC certificate will prepare prospective sonographers with the knowledge, skills and experience necessary to pass their registry through the American Registry of Diagnostic Medical Sonographers (ARDMS) or American Registry of Radiologic Technologists (ARRT). Certification by these agencies makes the graduate desirable for gainful employment in the imaging field. In 2015, there were 48 job listings in Nevada alone (heath Care Careers, 2016). The Bureau of Labor Statistics predicts a 17% growth in the overall need for registered Sonographers between 2016-2026 (bls.gov), and the State of Nevada expected growth rate is 43% (Career One Stop, 2018), making the outlook for graduate employment bright.

Please read through the application guide for more information found on the tabs to right under printable application.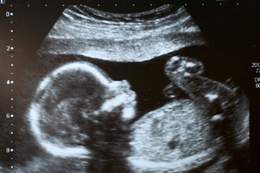 *PDF files require the Adobe Reader for your browser, available free from Adobe.