Our President
Dr. Mark A. Curtis: Great Basin College President
Personal Background
Mark A. Curtis was born and raised in Battle Creek, Michigan, home of the world famous Kellogg's cereal company. His mother, Marlene was a fulltime homemaker, father Lawrence was an industrial engineer. He married his junior high school sweetheart Margaret in 1971 at St. Thomas Episcopal Church. Margaret and Mark have two adult children, Aaron who is 39 and works as production supervisor for Kaiser Aluminum in Kalamazoo, MI and Leah age 36 who is a Welding Engineer and currently a stay-at-home mom. Leah and her husband, a detective working for the Allegan County Sheriff's Department live in southwestern Michigan, and have two children, Jessica age 10 and Justine age 9. Margaret and Mark maintain a summer family home on Clear Lake, in Mecosta County, Michigan. In his free time Mark enjoys golfing, fishing, stained glass, entertaining friends and occasionally riding his motorcycle.
Professional/Academic Background
Mark A. Curtis first earned an Associate degree in Drafting and Design Technology at Kellogg Community College (Battle Creek, MI). He then continued his studies in drafting, metalworking, industrial education and leadership at Western Michigan University (Kalamazoo, MI) earning Bachelor's, Master's and Doctoral degrees there. Curtis also gained significant industrial experience in tool design, inspection, manufacturing engineering, supervision and product design during a decade of full time of employment with Eaton Corporation. 
On the faculty of Ferris State University (Big Rapids, MI) from 1981 to 1998, Professor Curtis was named Distinguished Teacher of the Year in 1989, earned the academic rank of full Professor in 1992 and in 1993, was again honored by the Michigan Association of Governing Boards of State Universities as a Distinguished Faculty. 
Dr. Curtis has authored several design, manufacturing and inspection books and curricula. In addition to his writing, Professor Curtis has done extensive in-plant training and consulting. Following several such consulting assignments Curtis joined the corporate management team of Millennium Plastics Technologies, LLC., of El Paso, Texas, serving as their Vice President of Engineering during the company's critical start-up phase. After the successful launch of Millennium Plastics, Dr. Curtis returned to academia for a five year stint as Dean of the College of Technology and Applied Sciences and Assistant Provost for Community College Programs at Northern Michigan University in Marquette, Michigan. 
On July 1, 2004, Professor Curtis was appointed as the Director of Purdue University's College of Technology, South Bend Region, where he ran campuses located in the counties of South Bend and Elkhart, Indiana. Three years later, Dr. Curtis returned to his educational and philosophical roots by accepting the position of Vice President, Academic and Student Affairs at Alpena Community College in the northern lower peninsula of Michigan where he made several significant contributions to the effectiveness and efficiency. During his five year tenure there the college achieved the highest graduation rate among Michigan's 28 community colleges for the years 2010, 2011 and 2012.
Most recently, on April 30, 2012 the Nevada System of Higher Education Board of Regents confirmed the appointment of Dr. Curtis as the President of Great Basin College in Elko, Nevada. He began his tenure there on July 1, 2012.
Educational Philosophy
As a community college graduate, Curtis believes deeply in access to higher education and has devoted a good portion of his career to this end. Furthermore, he believes, a quality education is best delivered by teachers possessing deep discipline knowledge, respect for student at all ability levels and a contagious enthusiasm for the subject being taught. An education is further enhanced through the integration of technical and general education; ultimately, a good education will yield retained "habits of the mind." These habits of the mind will result in people who are both problem solvers and independent lifelong learners.
For More Information Contact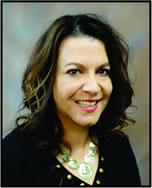 Mardell Wilkins
Assistant to the President
GBC, Elko Campus, Berg Hall
Phone: 775-753-2265
E-mail: mardell.wilkins@gbcnv.edu
Mailing Address
Office of the President
1500 College Parkway
Elko, Nevada 89801
Office Hours
Berg Hall
Monday - Friday
8 a.m. to 5 p.m.
Why Great Basin College
Great Basin College wants to be your choice for higher education. GBC offers associate and baccalaureate level instruction in career and technical education and academic areas. About 3,800 students are enrolled online from across the country and on campuses and centers across 86,500 square miles, two time zones, and ten of Nevada's largest counties. We border Arizona, Oregon, Idaho, Utah, and California. We are GBC!